October is a great month to lose weight. Here are the reasons why!
1. No Pressure
You don't have a time crunch to get a bikini bod
2. Holidays Are Right Around The Corner
Think how easy it will be to pack on the pounds during Thanksgiving and Christmas. It will be easier to resist temptation when you are 7 weeks into a weight loss regimen.
3. Morning Runs
Just imagine running in the autumn brisk and watching leaves fall down.
4. Empty Gyms
Ever feel judged at the gym? Who will be there this month?
5. Soup
Soup makes you feel full faster. Just watch out for the sodium levels.
6. Slim For Reunions
Whether it is family reunions or homecomings, this is the perfect time to shed some pounds.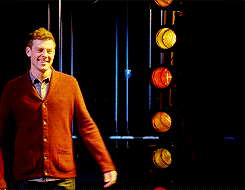 7. Failing = No Worries
If you fail on your regimen you can always restart it on New Years.
Now, get out there and START!