This season of Big Brother was a struggle. It had potential with the MVP twist but we ended up with the worst of the worst in the finals. Here are 10 reasons why this is Big Brother's worst season.
10. SHUT UP Helen!
But seriously, that trended on twitter because this player was overly happy, overly giving advice, and overly annoying.
9. GinaMarie's Obsession Over Nick
The guy left in the second week. We would have forgotten about him if she didn't bring his name up every 5 minutes.
8. The Forgettable Contestants
Who was she again? I don't remember.
Matthew McConaughey???
7. The Sloppy Gameplay
This also includes voting with "the house."
6. McCranda
No one likes McCrae and Amanda doing the McNasty in the HOH bed.. and every bed in the house.. eww!
5. GinaMarie's Horrible Personality
We all know she is uneducated but she can be seriously vile.
4. Andy
Do I need to say more?? #rat
3.The Exterminators
How did this alliance make it so far? Okay, they were assembled like 4 weeks before the finale.
2. Amanda, The Bully
Seriously, this girl has issues.
and when things don't go her way
1. Aaryn
And Racism takes a human form in Aaryn. Don't be fooled because she may seem like your typical selfish, back-stabbing, pencil-drawn eyebrowed clown-face. But in reality, she's so much more.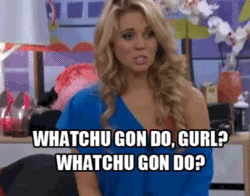 It's Okay guys.. There is always NEXT year :)