Marijuana possession will be legal July 1 | Here's what you need to know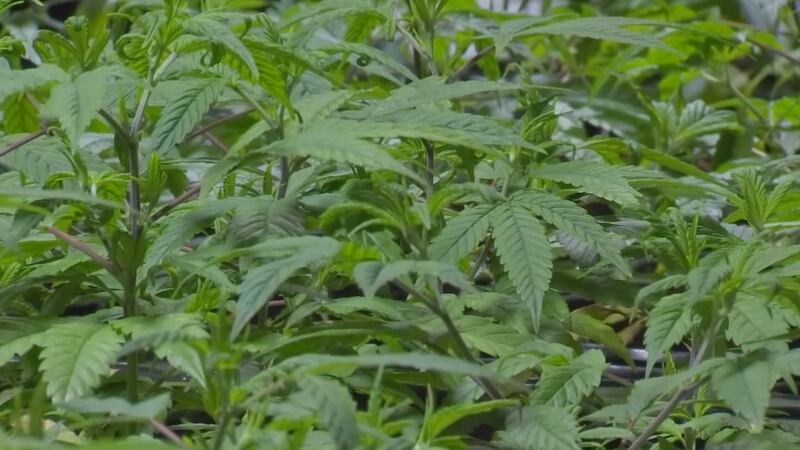 Published: Jun. 28, 2021 at 7:48 PM EDT
RICHMOND, Va. (WWBT) - Starting on July 1, adults 21 and older in Virginia will legally be allowed to possess up to an ounce of marijuana.
"Until July 1 of this year, it has been unlawful to possess marijuana, period. The General Assembly had decriminalized it, but it was still unlawful. The police could still stop you, they could still charge you," said NBC12 legal analyst, Steve Benjamin.
Benjamin says legalization also addresses racial inequities.
"It was clear that the law was being applied with a disparate racial impact. Vastly, more members of the African-American community were being charged with possession of marijuana than in the white community," said Benjamin. "It was being applied unfairly - that is clear."
The law allows people to consume marijuana privately, but it cannot be consumed in public areas like sidewalks and parks.
But note, an ounce of cannabis seeds also counts as marijuana, and likely, so does an ounce of an edible. That's until regulators make more specific guidelines, such as a cookie made with marijuana.
"That is also really murky in the law, as well," said Marijuana Justice Executive Director Chelsea Higgs Wise. "We would encourage everyone to stay within an ounce."
Advocacy groups like Marijuana Justice and Virginia NORML were integral in helping get the legislation passed. Now, their effort is also focused on educating the public.
"We are trying to inform folks about what they can and cannot do in every particular space," said Wise.
The new code allows citizens to use or share up to an ounce in private. But does that include a person's front porch or backyard?
Virginia NORML Executive Director, Jenn Michelle Pedini, says if the area is part of the home's property, it's considered legal to consume there.
Vehicles are a different story. Marijuana must be in a sealed or locked container in a moving vehicle. However, it's difficult to define a "sealed container" if it can't be bought from a store yet.
Advocates say the safest bet is keeping marijuana in the trunk at all times, even when the car's parked, so there's no uncertainty.
"There is no real sealed container of marijuana, but you should keep it in your trunk. But (the law) does leave a wide gap for more criminalization under the DUI codes," added Wise.
"It will remain illegal to distribute or sell marijuana, and/or to possess any amount of marijuana with the intent to distribute or sell it. This prohibition applies equally to businesses, which will not be permitted to sell, 'gift,' or in any other way distribute marijuana," the commonwealth explained on the Cannabis in Virginia online site.
Along with selling, there are several other things that are still not permitted.
It will remain illegal for anyone under the age of 21 to consume, purchase or possess marijuana, or to attempt to consume, purchase or possess any amount of marijuana.

Existing safety measures will remain in place, including prohibiting the use of marijuana while driving a motor vehicle or while being a passenger in a motor vehicle being driven; possessing marijuana on school grounds, while operating a school bus, in a motor vehicle transporting passengers for hire, or in a commercial vehicle.
It will be legal to cultivate up to four plants per household, they just can't be visible from a public street. The plants will have to be tagged with a note that it is for personal use, a name, driver's license or state ID number. Advocates say the law inadvertently encourages growers to buy a lamp in order to keep plants out of windows.
Advocates say the law also doesn't specifically address how much a person can stash in their own home when it's not being used. But keep in mind, marijuana distribution laws are still on the books.
"We would say, continue to just hold it to one ounce on your person and abide by the four-plant laws," she said.
It's also possible to still get fired from your job if you test positive for marijuana since the law still only gives protection to registered cannabis patients.
It's also illegal to transport marijuana over state lines or buy it online.
For now, when in doubt, supporters who helped pass these laws recommend playing it safe.
"Purchasing marijuana in 2024 is really our start date," said Wise, of when marijuana can legally be sold in Virginia. "This particular change, right now, is about allowing police to step back when it comes to simple possession."
Copyright 2021 WWBT. All rights reserved.
Want NBC12's top stories in your inbox each morning? Subscribe here.