Name released of body found during search of Rockfish River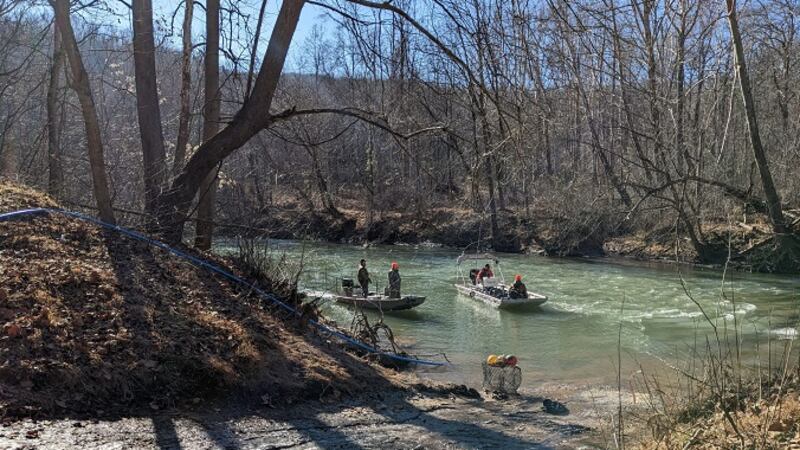 Published: Jan. 30, 2023 at 5:44 PM EST
NELSON Co., Va. (WDBJ) - A body found during the search of the Rockfish River in Nelson County, where an SUV was found submerged in December, has been identified.
Virginia State Police Search & Recovery Team divers continued their efforts Friday, January 27, aiming to find two additional bodies missing after the SUV's driver went into the river near the intersection of Bridgeport Lane and Johnson Hollow in late 2022. Three had already been found.
The body found Friday, the fourth of five people sought, was taken to the Office of the Medical Examiner and has been identified as Myson Sylvestre, 18, of Arrington.
State Police continue their search for one final person.
The SUV had been swept away by the strong current, and three bodies were found shortly after: Christopher W. Doss, 17 of Arrington and what are believed to be the remains of an 11-year-old boy, plus the body of Pharoh M. Shabazz, 30, of Arrington.
Amherst County Public Schools released the following statement on the death of Sylvestre:
It is with great sadness that Amherst County Public Schools was officially notified today of the tragic death of one of our students: Myson Sylvestre, 12th grade at Amherst County High School. Myson was a passenger in the vehicle that was swept away on the Rockfish River this past December.
We are all devastated over the loss of Myson, but we are relieved that we can now bring closure to his family, friends and our school community. This tragedy has affected us all and we would like our staff and students to know that our school counselors are available at Amherst County High School to provide them support as they cope with their grief and the loss of Myson. Amherst County Public Schools will continue to support our students, staff and Myson's friends and family as they return to their normal routines.
Amherst County Public Schools would like to express their sincere and heartfelt condolences to the family and friends of Myson. We ask for your continued prayers and support for Myson's friends and family, as well as our school community. Details regarding funeral arrangements have not been made available at this time.
Copyright 2023 WDBJ. All rights reserved.