Bitterly cold wind chills expected Sunday morning
Staying breezy through Sunday
Published: Mar. 18, 2023 at 7:07 AM EDT
|
Updated: Mar. 18, 2023 at 5:22 PM EDT
Bitterly cold Sunday morning

Warmer temperatures arrive next week

Rain chances return by mid-week
TONIGHT
Morning lows will be in the 20s which is cold enough to damage or even kill some of the blooming fruit trees as well as plants that have been planted early. Do what you can to protect the plants as the sub-freezing mornings will linger Sunday, Monday and Tuesday.
Breezy conditions will linger through tonight, so expect bitterly cold wind chills Sunday morning. Wind chills will likely dip into the single digits and teens.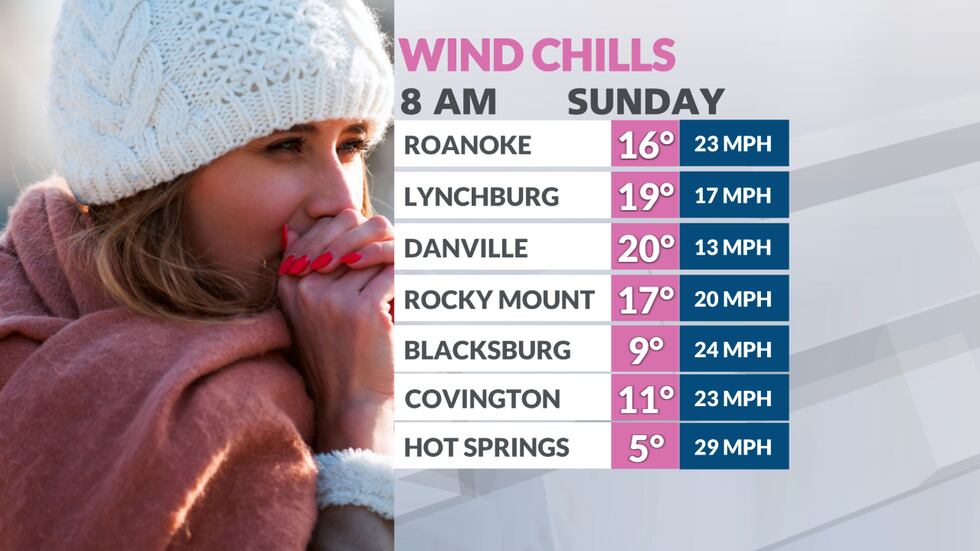 SUNDAY
The coldest air of the weekend will enter Sunday. Temperatures will only warm into the 30s and 40s Sunday afternoon under full sunshine. Wind chills will likely be stuck the 20s and 30s for much of the day.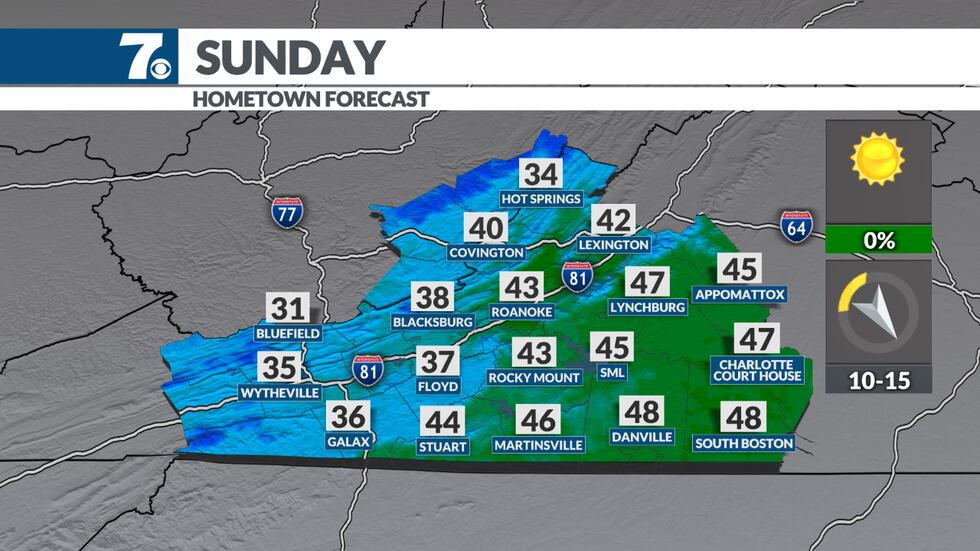 WARMING UP NEXT WEEK
The week starts dry and cooler than normal thanks to the northwest flow. Temperatures will warm back up into the 60s and even 70s later in the week. Slight rain chances return by Wednesday.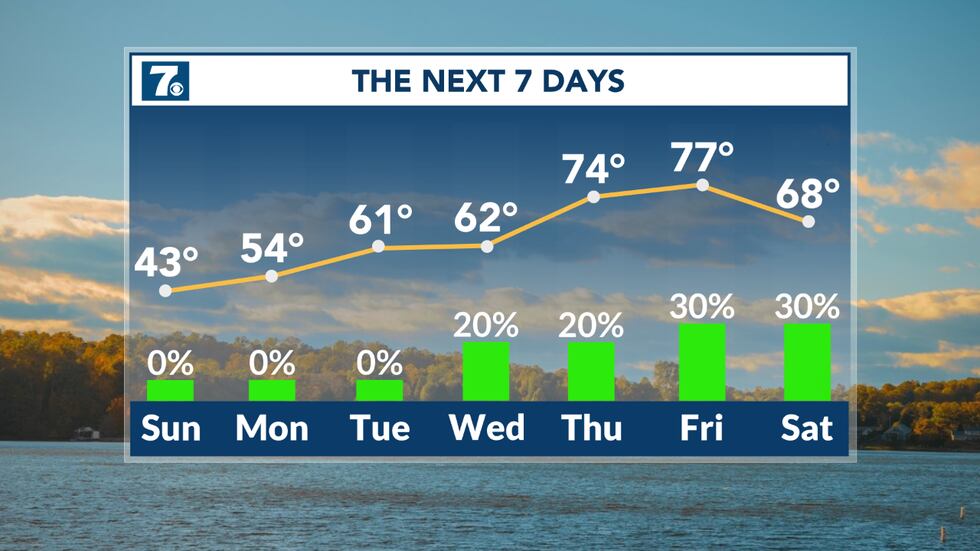 Copyright 2020 WDBJ. All rights reserved.