Tracking near-seasonable temperatures
Temperature flip flop happens throughout this week
Published: Mar. 27, 2023 at 5:31 AM EDT
|
Updated: Mar. 27, 2023 at 2:15 PM EDT
Isolated showers possible through this evening; most stay dry

Seasonable Tuesday and Wednesday (50s/60s)

Warming for the end of the week, but we turn unsettled
REST OF TODAY
Clouds and rain chances start to decrease as we continue through the rest of the day. Breezy conditions continue through this evening (especially for areas towards the west). Gusts could read near 20-30MPH.
Overnight we will have mostly clear skies with temperatures reading in the upper 30s and 40s.
TUESDAY
Seasonable temperatures move in for Tuesday as highs will read in the 50s and low 60s. Most will be dry for the first part of the day with a mix of sun and clouds. A few showers will develop as we head into the evening hours thanks to a weak disturbance passing through. A wintry mix with rain isn't totally out of the question across the higher elevations Tuesday night. If that happens it will be very light and brief.
Not looking at widespread coverage, but we will see cooler overnight lows thanks to this system. Temperatures into Wednesday morning will dip into the 30s for most.
WEDNESDAY & THURSDAY
Moisture may linger into early Wednesday morning, but most will start off the day dry and cooler. Expect highs to be about the same as Tuesday in the 50s and 60s under a mostly sunny sky. Sunshine continues into Thursday, but warmer temperatures are in store with highs in the 60s for Thursday afternoon.
FRIDAY THROUGH THE WEEKEND
High pressure will shift east allowing high temperatures to soar into the 70s Friday and Saturday. Rain chances will also increase during this period. Tracking rain showers to build in Friday evening and continue into the first part of Saturday. We are looking at drier conditions for Saturday afternoon and for Sunday but temperatures turn cooler to close out the weekend. 60s are in store for Sunday, but the "cooler" air doesn't last long. Temperatures quickly rebound back up to start off the new workweek.
NIGHT SKY VIEWING
You'll want to look up Tuesday night after sunset as you could see many planets in our solar system all at once! Mars, Uranus, Venus, Mercury and Jupiter will be spotted. (It is possible you could see it Monday night too!) Hopefully cloud cover will not get in the way.
SLIGHT CHANCE OF SCIENCE PODCAST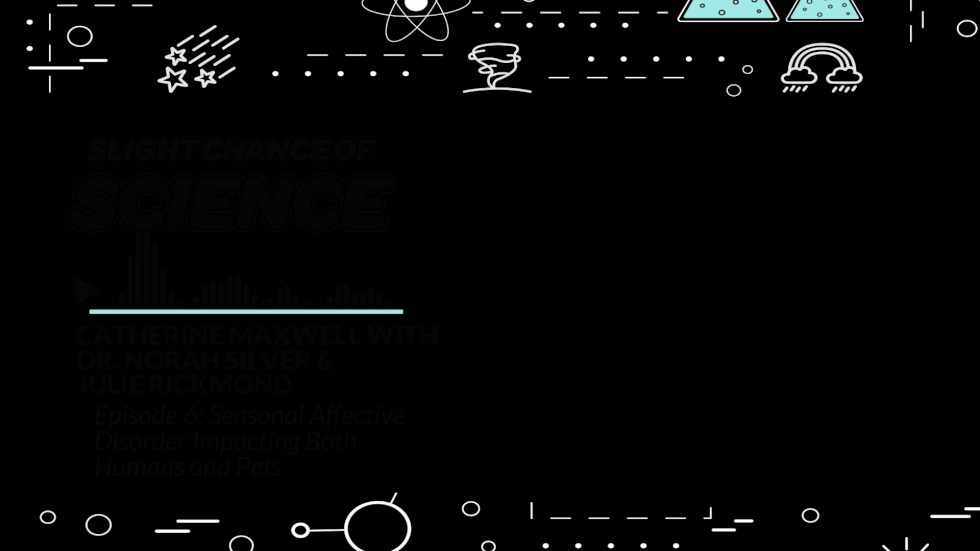 Another episode for Slight Chance of Science is out! This episode features Dr. Norah Silver, Psychiatrist with Lewis Gale and Julie Rickmond, Roanoke Valley SPCA, on the impacts Seasonal Affective Disorder can have on humans but also how it can play a role on our furry friends! Check it out!
Copyright 2020 WDBJ. All rights reserved.