150 new jobs expected with construction company expansion in Botetourt County
Published: May. 23, 2023 at 2:46 PM EDT
BOTETOURT COUNTY, Va. (WDBJ) - Altec Industries, a global industrial machinery manufacturer, will invest $1.4 million to expand the production of Altec's construction equipment product line in Botetourt County, according to Governor Glenn Youngkin. Virginia competed with other states for the project, creating 150 jobs and additional investment in the existing facility.
The company established its Botetourt County facility in 2001 at the Botetourt Center at Greenfield. Altec, Inc. is a privately held company that produces aerial devices, digger derricks and boom truck cranes, as well as other truck body tools used by industrial customers. Altec provides products and services in more than 100 countries, says Youngkin's office.
"Altec Industries has a well-established reputation as an outstanding corporate steward in Botetourt County, and this expansion bolsters the company's commitment to the region and to Virginia," said Governor Youngkin. "Creating 150 new jobs and reinvesting in the region sends a clear message to manufacturers that the Commonwealth is the right place to locate and grow, and we look forward to a continued partnership with Altec."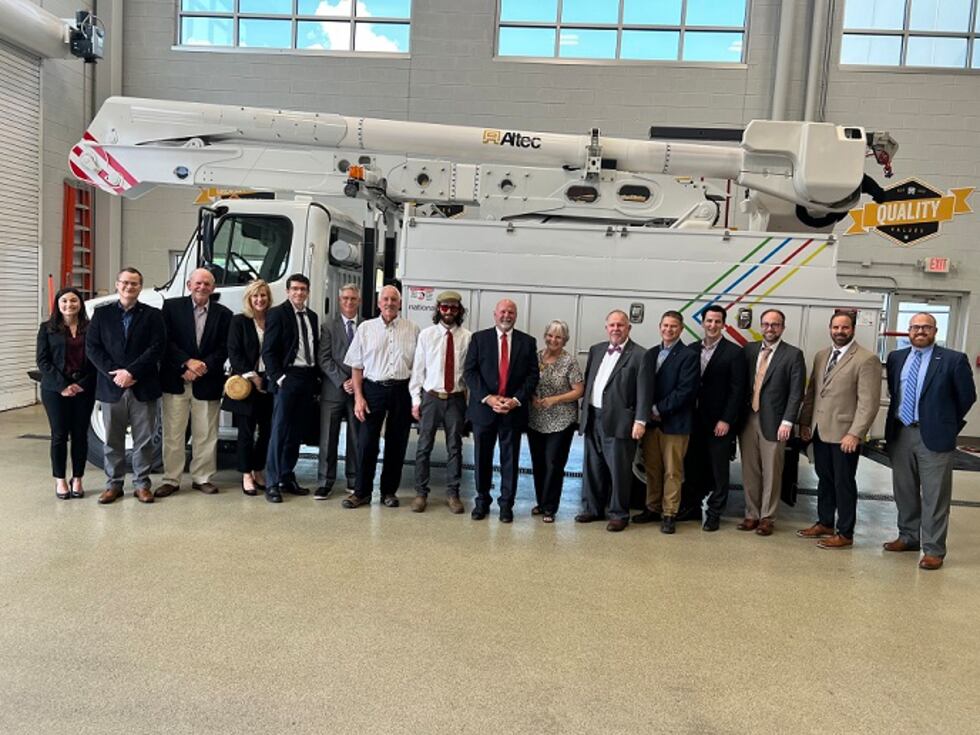 "The expansion of Altec Industries is a fantastic success story and a testament to the region's capabilities in supporting business investment and growth, as well as Altec's solid foundation of strong business leadership", said John Hull, Executive Director of the Roanoke Regional Partnership. "Altec is a longstanding community and regional partner, and the growth of this enterprise in Botetourt County will have positive, significant regional impact."
Altec Industries joined the Botetourt County Corporate Family when it opened its 80-acre campus in 2001 at Greenfield, according to the county. In 2018, the company announced an expansion of the facility, which brought 180 new jobs and $30.2 million in capital investment. This new expansion will be built on eight additional acres.
"In its third decade of operations in Botetourt County, Altec is a true corporate and community partner committed to providing fantastic manufacturing jobs in our region," said Dr. Mac Scothorn, chairman of the Botetourt County Board of Supervisors.
"This is great news for the residents of Botetourt County," said Congressman Ben Cline (R-6). "This significant investment to expand Altec's operations in Virginia's Sixth District will go a long way in creating new job opportunities and economic development. I look forward to seeing this funding positively impact the area for years to come."
Copyright 2023 WDBJ. All rights reserved.