VSP seeking tips in a 2020 Bland County homicide
Published: Jun. 6, 2023 at 5:17 PM EDT
BLAND COUNTY, Va. (WVVA) - The Virginia State Police is seeking public assistance in tips regarding a homicide that occurred in Bland County, Virginia on May 23, 2020.
According to VSP, it was at approximately 12:25 p.m. on May 23, 2020, that the Virginia State Police was notified of a body discovered in a ditch along Wilderness Rd. in Bland County. The victim Bruce M. Ritchie, 57, of Herminie, Pennsylvania had been stabbed to death.
Ritchie was found outside of his vehicle, a white 2019 Nissan Sentra. His body and the car were both found in a wide, pull-off area on the right shoulder of Wilderness Road approximately 100 yards from the exit for I-77.
Wilderness Rd. is Route 606 and is Exit 62 off Interstate 77 in the South Gap community.
(Ritchie's car)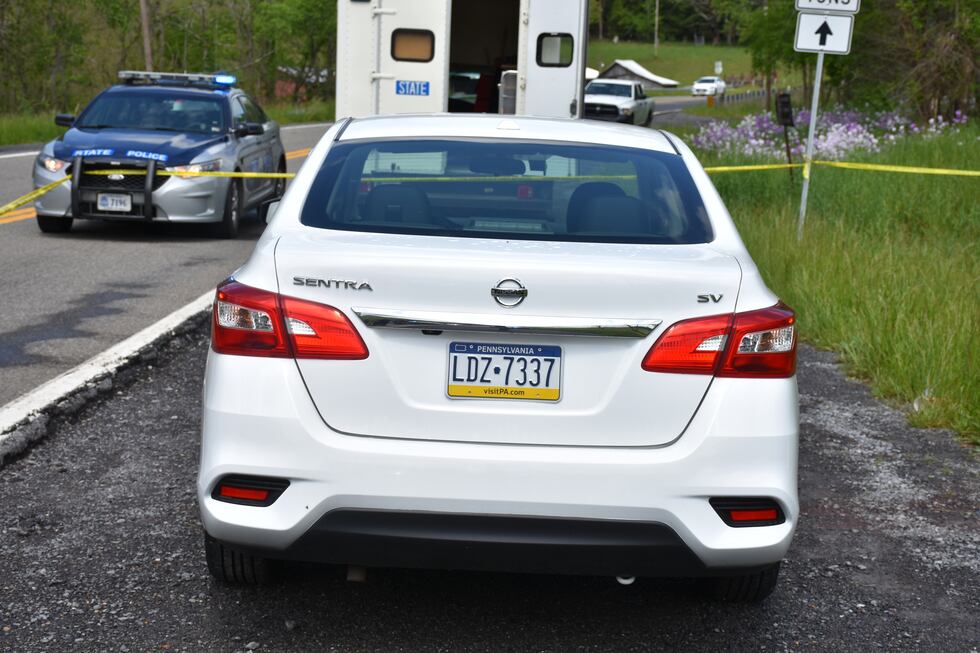 State police has determined that Ritchie had been traveling north on I-77 when he apparently pulled off the exit and parked his vehicle. A knife was recovered at the scene.
This past May marked the third anniversary of the tragedy, but despite dozens of tips and substantial evidence collected at the scene, the Virginia State Police Bureau of Criminal Investigation's Wytheville Field Office is still encouraging the public to come forward with any information about this case.
State police is especially interested in hearing from anyone who may recall having seen a white Nissan, other vehicles and/or individuals at the pull-off on Wilderness Road Friday evening, May 22, 2020, through noon Saturday, May 23, 2020.
As the Virginia State Police continues to pursue several leads, investigators are encouraging anyone with information to call the Virginia State Police Wytheville Division at 276-228-3131 or contact us by email at questions@vsp.virginia.gov.
Copyright 2023 WVVA. All rights reserved.