Man indicted on 236 counts in Tazewell County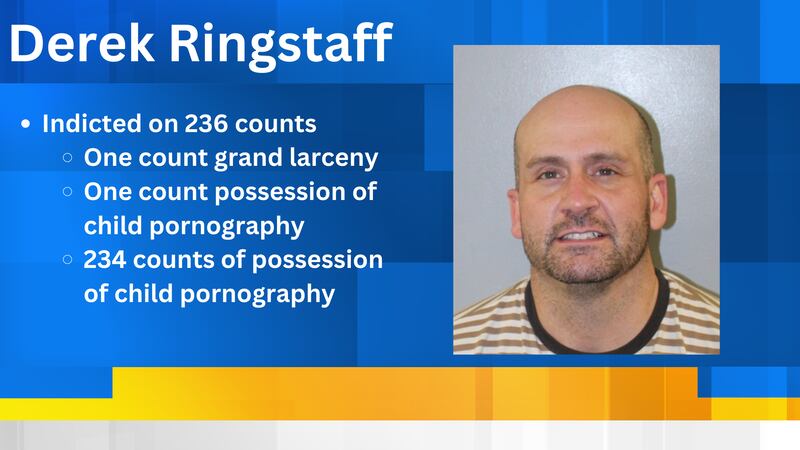 Published: Jul. 17, 2023 at 3:55 PM EDT
TAZEWELL COUNTY, Va. (WVVA) - Derek Ringstaff was indicted on Monday with 236 charges according to the Tazewell County Sheriff's Office.
Ringstaff's count indictment charges include one count of grand larceny, one count of possession of child pornography (first offense), and 234 counts of possession of child pornography (subsequent offense).
Ringstaff is currently being held without bond in the Southwest Virginia Regional Jail Authority, Haysi facility.
Sheriff Brian Hieatt said, "This has been a very taxing case and our Internet Crimes Against Children (ICAC) task Force agents have worked diligently along with our partners in the FBI. This case has taken several months to come to this point, working with all of our state and federal partners we believe Mr. Ringstaff has been involved in the downloading of child pornography for over a year."
Additional charges are pending upon the upcoming August Special Grand Jury which the Tazewell County Drug Task Force is investigating.
Sheriff Hieatt said, "The possible drug charges stem from the initial search warrant that was conducted on Ringstaff's residence in Cedar Bluff and turned over to the Drug Task Force. This is just another example of agency cooperation bringing suspects to justice."
Copyright 2023 WVVA. All rights reserved.