Danville, Lynchburg men win big in Virginia lottery games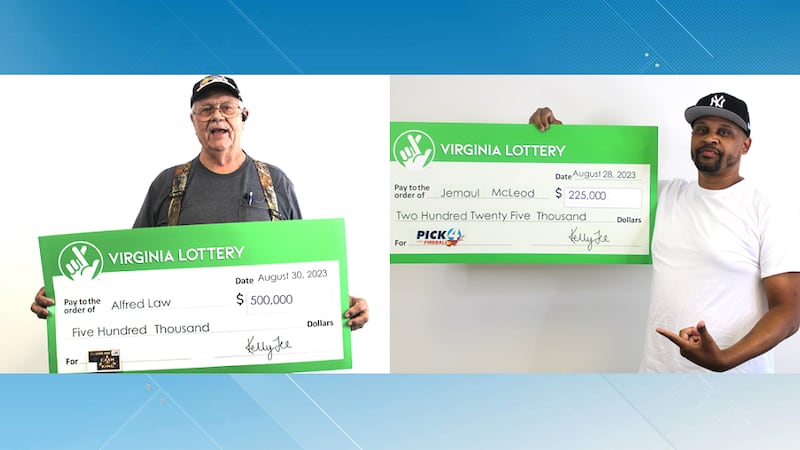 Published: Sep. 21, 2023 at 2:46 PM EDT
DANVILLE/LYNCHBURG, Va. (WDBJ/Virginia Lottery Release) - Two men from Danville and Lynchburg have won significant money in Virginia Lottery games.
Alfred Law said, "I don't normally jump up and down and holler about anything!" after he won $500,000 from the Cash is King scratcher ticket game. "I just kept looking at it!" the Danville man told Virginia Lottery officials.
The ticket was bought at Glade Hill Minute Market on Old Franklin Turnpike in Glade Hill.
Law said he intends to help his family with his winnings.
"I like to see people happy," he said.
Eights are great for Jemaul McLeod in the Virginia Lottery's Pick 4 game. The Lynchburg man used the four-digit combination 8-8-8-8 to win in the August 25 day drawing. The top prize in that game is $5,000, but he bought a total of 45 plays for that one drawing, each with the same four-digit combination, so his winnings came to $225,000.
He bought his tickets at S N J Food Mart on Leesville Road in Lynchburg.
McLeod told Lottery officials he often buys multiple tickets with the same numbers in a single drawing.
"If I win, I'm going to win BIG!" he said.
He said he intends to use his winnings to take care of his family.
Copyright 2023 WDBJ. All rights reserved.