FFE Week 4 Team of the Week: Narrows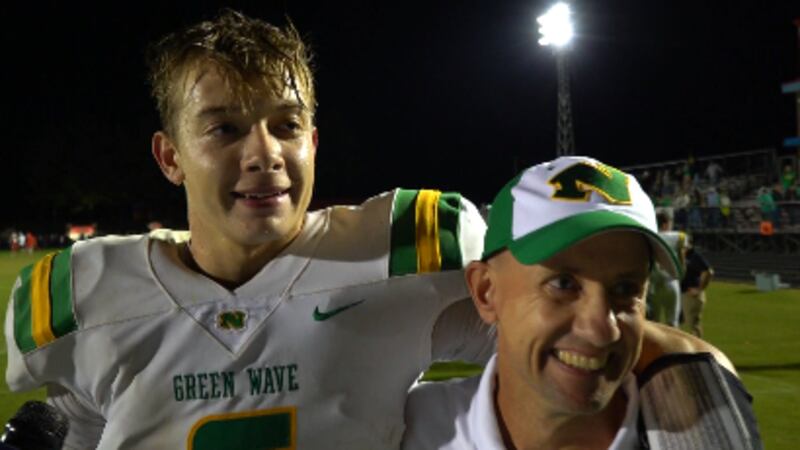 Updated: Sep. 21, 2023 at 6:00 PM EDT
GILES COUNTY, Va. (WDBJ) - Just because it's early in the season doesn't mean the stakes aren't high, and that was apparent with last week's thrilling finish in Giles County.
It was a classic rivalry game between the Giles County Spartans and the Narrows Green Wave.
Narrows receiver Kolier Pruett stepping up at quarterback following an injury- and he was nothing short of amazing.
With 20 seconds remaining and the Green Wave down by 7, Pruett tosses a gem to for a TD to put Narrows within one.
Then the two-point conversion, Pruett taking care of business himself.
Narrows pulls out a HUGE win against rival Giles 29-28, and for their efforts, they're our FFE Week 4 Team of the Week.
"That's the second game we've had like that this year. Second game. Sky's the limit," explains Coach Kelly Lowe after the victory. " Keep getting better each day. When you've got a heart like that, and leaders like we have in our seniors and this guy, sky's the limit."
"I'll do whatever it takes to get this team to win, I don't care what it is," adds Pruett You need me on the o-line, I'll go block. I love this team and I'm glad to be a Green Wave."
Copyright 2023 WDBJ. All rights reserved.