Appalachian Power prepping for tropical storm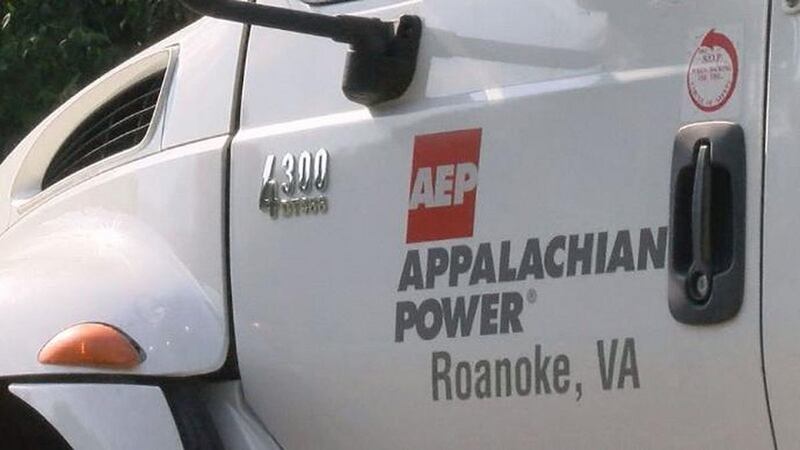 Published: Sep. 22, 2023 at 5:34 PM EDT
ROANOKE, Va. (WDBJ/AEP Release) - Appalachian Power reports it is ready to respond in the event of outages related to impacts from Tropical Storm Ophelia, and to assist neighboring Dominion Energy.
Click here for WDBJ7′s First Alert Weather Day updates.
Dominion Power made a request for mutual assistance to American Electric Power (AEP) for line personnel. AEP is the parent company of several utilities including Appalachian Power, Kentucky Power, and AEP Ohio. The three AEP utilities have agreed to assist Dominion.
AEP says Appalachian Power's storm response team is prepared to send employees and contractors from across its three-state service territory to the Richmond area starting Saturday morning. This plan will be re-evaluated in the event Appalachian Power is impacted. Many of the Appalachian Power workers who've agreed to provide mutual assistance are from West Virginia and Tennessee.
The storm is not expected to pose a significant utility threat to Appalachian Power's Virginia service territory, according to the utility. Should outages occur, the company's storm response team will re-evaluate its plans to ensure "safe, timely restoration for Appalachian Power's customers."
Five Tips to Help Keep Customers Safe and Prepared
1. Plan Ahead
Develop an emergency plan for you and your family. Be sure to contact family, friends, neighbors with young children, the elderly or people with medical conditions to ensure they also have a plan.
2. Make an emergency outage kit
Get ahead of storms by assembling an emergency preparedness kit that includes non-perishable food, water, flashlights, batteries, a portable cell phone charging bank, a blanket or sleeping bag, a first aid kit and any necessary medications.
3. Stay away from downed lines
Remember, all downed lines are dangerous — they can carry an electric current that can cause serious or even fatal injuries. If you see a fallen wire, stay away and keep others away, including children and pets. Call Appalachian Power at 1-800-956-4237 or 911 immediately.
4. Remember, safety first
If the power goes out, always use caution when using generators. Proper ventilation is necessary to avoid carbon monoxide poisoning and fires. If you use a portable or RV generator, do not plug the generator into your home's main electrical panel. This can "back-feed" electricity into outside utility lines, creating the danger of electrocution for repair crews and the public. Instead, read the manufacturer's instructions and only plug essential appliances directly into the generator.
5. Stay in the know
It's easy to stay connected. Report outages and check restoration status by:
For More Information For information on a specific outage, check Appalachian Power's Outage Map.
Copyright 2023 WDBJ. All rights reserved.