Rasheen Ali runs for 174 yards and Marshall beats Virginia Tech 24-17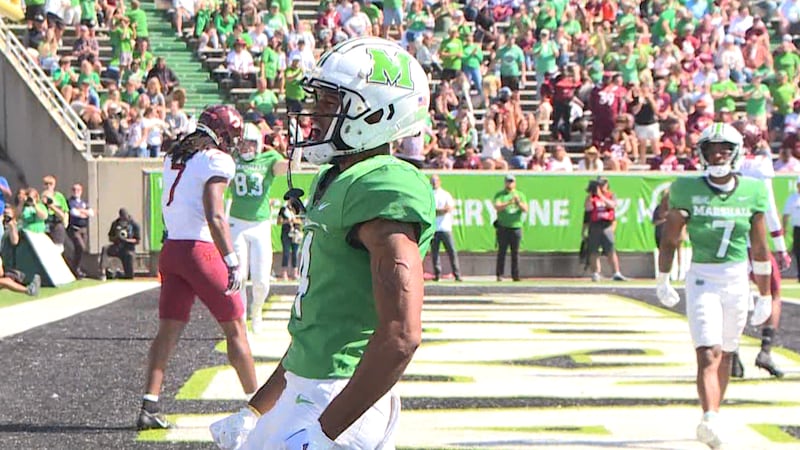 Published: Sep. 25, 2023 at 10:53 AM EDT
HUNTINGTON, W.Va. (AP) — Rasheen Ali ran for 174 yards and two touchdowns to lift Marshall to a 24-17 victory over Virginia Tech.
Ali ran for touchdowns of 56 and 1 yards to keep the Thundering Herd unbeaten.
Virginia Tech was without injured quarterback Grant Wells. The West Virginia native played at Marshall for three seasons before transferring to the Hokies prior to the 2022 season.
Kyron Drones started in Wells' place. The Baylor transfer ran for two touchdowns and drove the Hokies past midfield in the final minute of the game. But Marshall's Josh Moten broke up Drones' pass on fourth down to end the threat.
Copyright 2023 The Associated Press. All rights reserved.