Sam Howell throws 4 interceptions and is sacked 9 times in the Commanders' 37-3 loss to the Bills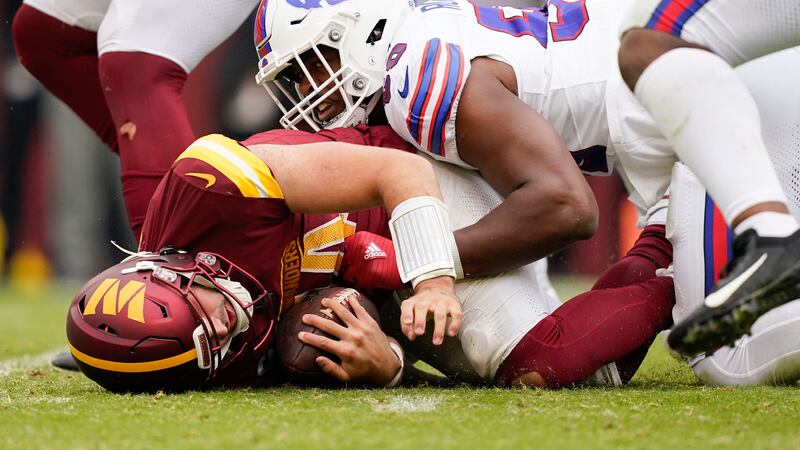 Published: Sep. 25, 2023 at 10:43 AM EDT
LANDOVER, Md. (AP) — Washington Commanders quarterback Sam Howell put up some historic numbers with four interceptions and nine sacks.
It was the first time since 1995 than an NFL player had that sort of stat line.
Howell also is no longer unbeaten as an NFL starter after Washington was beaten 37-3 by the visiting Buffalo Bills on Sunday.
Howell entered the rainy afternoon with a 95.0 rating this season, having thrown for 501 yards and three TDs with just one interception.
He also owned victories in all three of his pro starts since being drafted in the fifth round out of North Carolina in 2022: the last game last season, and the first two this season.
Copyright 2023 The Associated Press. All rights reserved.