I-81 northbound lane in Roanoke reopened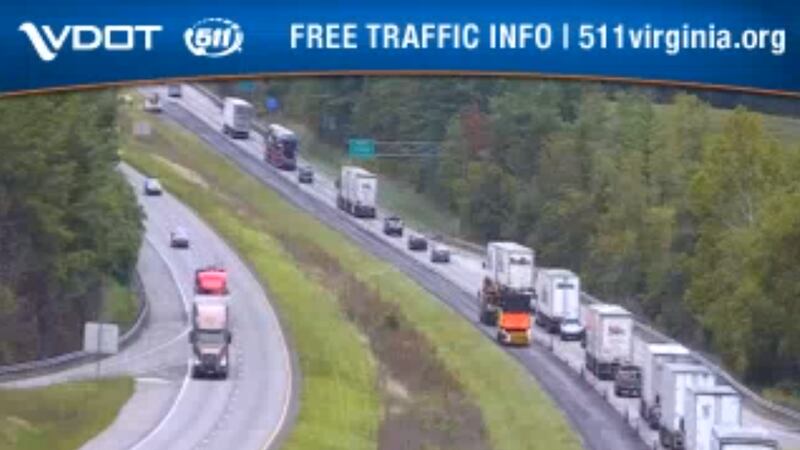 Published: Sep. 26, 2023 at 3:41 PM EDT
|
Updated: Sep. 26, 2023 at 3:42 PM EDT
SALEM, Va. (WDBJ) - UPDATE: The lanes have been reopened according to VDOT.
ORIGINAL STORY: The left northbound lane of I-81 in Roanoke County between mile marker 144 and 146 is currently closed according to VDOT.
The closure may extend through the afternoon commute, so drivers should consider alternate routes and expect major delays.
VDOT says unexpected rainy weather Tuesday morning has caused a delay in contractors overlaying the pavement. The curing time for the pavement to set has been extended due to humid conditions, so blowers have been brought in to help speed up the process.
There is not a time estimation of the lane reopening.
For more information click here.
Copyright 2023 WDBJ. All rights reserved.