Police investigating burglaries in Southwest Roanoke
Published: Sep. 27, 2023 at 1:43 PM EDT
ROANOKE, Va. (WDBJ) - The Roanoke Police Department is investigating a series of burglaries that have occurred in the Southwest Roanoke area over the past month, according to the department.
Police believe the same person or group is involved in the burglaries.
According to police, the burglaries happen in the late evening to early morning hours and involve a person or a group of people entering homes through a door or window, some of them being unlocked, and stealing items from the homes.
Police are asking anyone who lives in the neighborhoods pictured below and has security cameras to send any suspicious video to kimber.knicely@roanokeva.gov.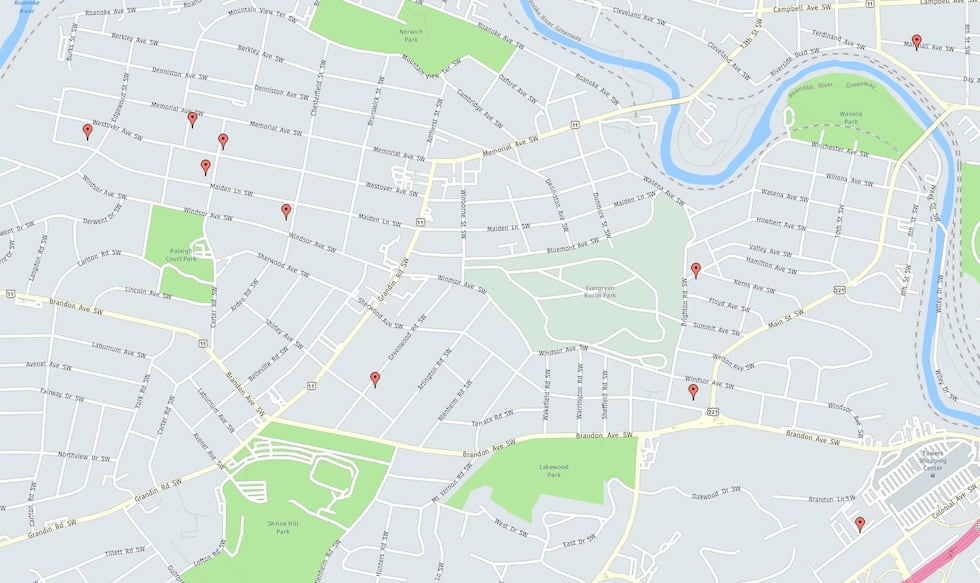 Anyone who notices suspicious behavior or activity in their neighborhood is asked to call the Roanoke Police Department at 540-344-8500.
Copyright 2023 WDBJ. All rights reserved.