Galax truck fire causes magnesium explosion
Published: Oct. 1, 2023 at 5:23 PM EDT
GALAX, Va. (WDBJ) - A Saturday night truck fire in Galax resulted in a magnesium explosion, firefighters say.
According to the Galax Fire Department, crews responded to a the fire at Riverside Drive and Riverview Lane intersection.
Firefighters arrived to find a a fully involved F-150 and a magnesium explosion occurred after a line was pulled, according to the fire department.
Firefighters say the fire was cleared in 30 minutes and there are no reported injuries.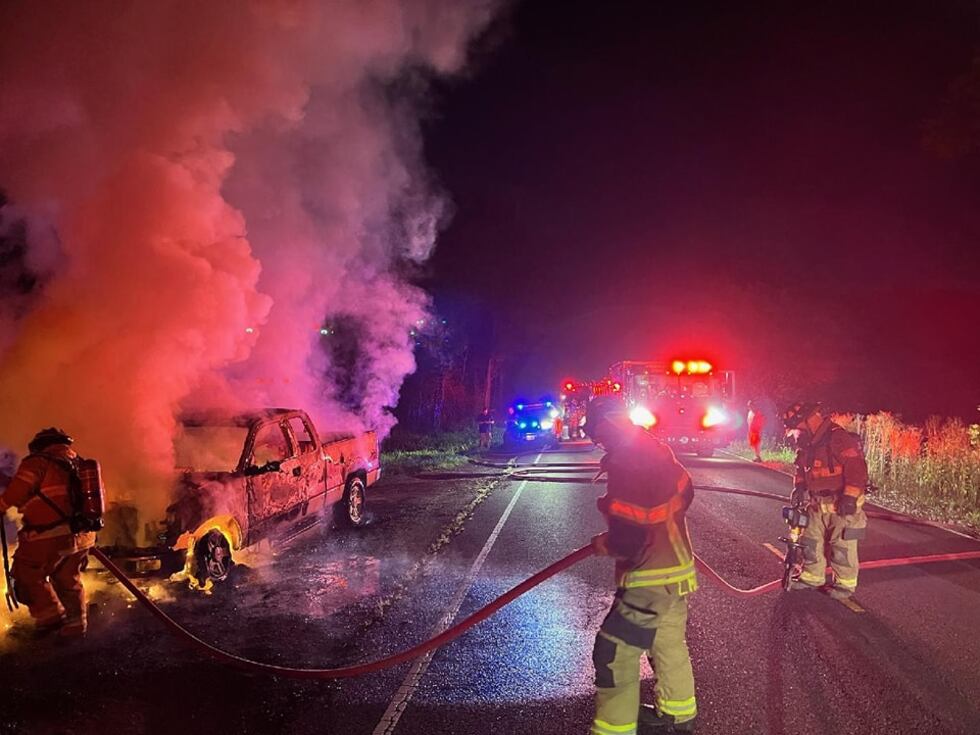 Copyright 2023 WDBJ. All rights reserved.