Three women charged after two Henry County inmates overdose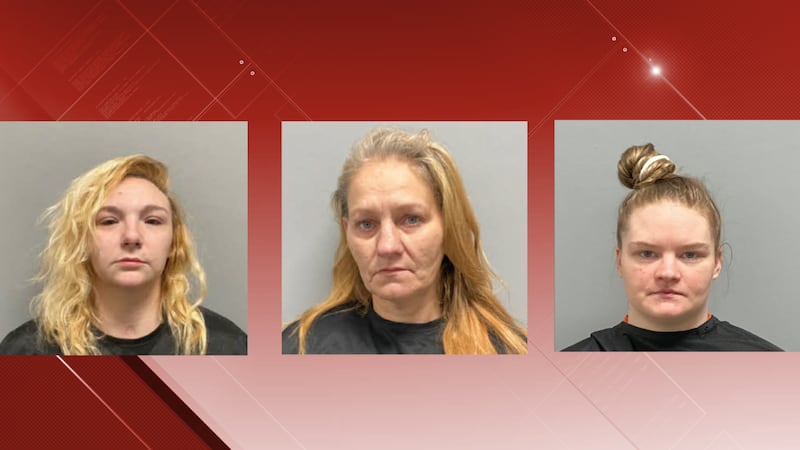 Published: Oct. 2, 2023 at 5:56 PM EDT
ROANOKE, Va. (WDBJ) - Three women have been charged for a Monday morning overdose of two inmates inside the Henry County Detention Center.
Kathy Hacker, 47, of Axton, Amanda Hill, 27, of Bassett, and Casey Lynn Rogers, 30, of Meadows of Dan were charged.
The women were charged with felonies by prisoners which include procuring, selling, secreting or possessing any chemical compound which they have not lawfully received.
According to the Sherriff's Office, deputies were conducting rounds inside the detention center when they discovered a woman overdosing and administrated Naloxone.
A second inmate inside the same pod was also found to be overdosing, and deputies again took action, administrating Naloxone and CPR, according to deputies.
Deputies say the two woman were transported to SOVAH Health Martinsville and are in stable condition.
During the investigation, multiple witnesses reported that an inmate who had been inside the detention center for seven days was placed into the female dorm yesterday, according to deputies.
Deputies state that early this morning, that inmate retrieved a small quantity of an unknown substance from her body cavity and distributed it to the two inmates who consumed it and overdosed.
The Sheriff's Office responded to this incident stating,
"The Henry County Sheriff's Office utilizes the most modern technology and current best practices to reduce contraband from being smuggled into the detention center. However, due to the small physical size of narcotics such as Fentanyl and the use of body cavities, it can prove challenging to eradicate contraband completely."
Copyright 2023 WDBJ. All rights reserved.