Here's when we can expect the first freeze of the season
Some hometowns could see overnight lows in the 30s and 40s this weekend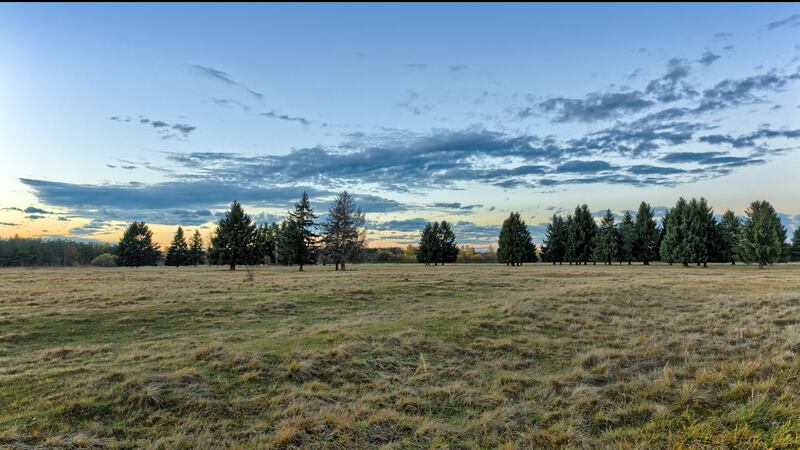 Published: Oct. 4, 2023 at 6:16 PM EDT
ROANOKE, Va. (WDBJ) - Pull out your sweaters! We'll get our first taste of "crisp" fall air this weekend with a passing cold front. Now that the air is turning colder, it won't be long before we see our first freeze of the season.
The New River Valley and the Highlands are usually first to reach an overnight low of 32 degrees in early to mid-October. Followed by Roanoke, Lynchburg and Danville toward the later half of the month.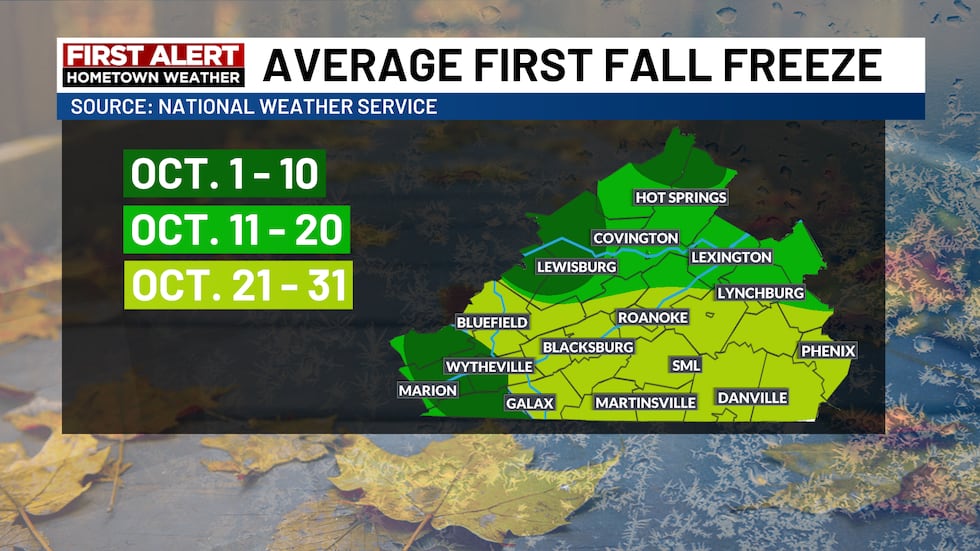 On average, Roanoke reaches 32 degrees on October 22. In September 1942, the Star City hit the freezing mark almost a month early. And 21 years ago, Roanoke didn't experience a temperature at or below freezing until late November.
HOW TO PREPARE FOR AN OVERNIGHT FREEZE
When preparing for a freeze, remember the four P's!
People - Check on vulnerable family, friends and neighbors.
Pets - Bring pets indoors. Remember if it's too cold outside for you, it's too cold for your pets.
Pipes - Cover and insulate pipes when temperatures are at or below freezing.
Plants - Bring plants indoors, or cover them to keep them warm.
Some other cold weather tips:
If there are water supply lines in your garage, keep the garage door closed.

Don't warm up your car in the garage.

Place a towel over your car windshield overnight for a quick early-morning defrost.

Travel carefully!
Share your weather photos with us here!
Copyright 2023 WDBJ. All rights reserved.