JMU ranked in Top 25 in both major FBS polls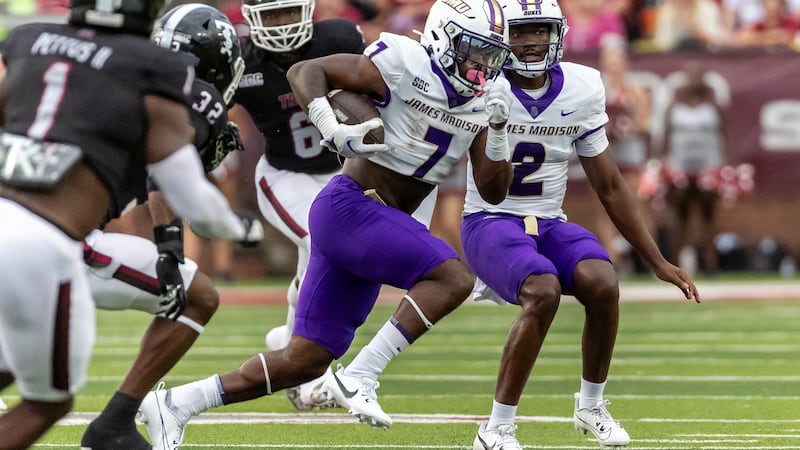 Published: Oct. 22, 2023 at 7:26 PM EDT
HARRISONBURG, Va. (WHSV) - For the first time in program history, James Madison is ranked inside the Top 25 in both major FBS polls.
The Dukes came in at No. 25 in both the AP Top 25 and US LBM Coaches Poll. The Dukes appear in the AP Top 25 for the second time since last season, when JMU earned its first-ever AP nod after starting the 2022 fall with a 5-0 record.
"This team has learned lessons from the past. It's very mature," said JMU head coach Curt Cignetti. "The players have been extremely focused day in and day out. They have played with great effort and energy every Saturday."
This season, the 7-0 Dukes own the best record in the history of teams transitioning from the FCS to the FBS. James Madison returns to the field on Saturday at 8 p.m. when the Dukes host Old Dominion at Bridgeforth Stadium.
Copyright 2023 WHSV. All rights reserved.