Drought expansion creates additional concern for wildfires
A lack of abundant rainfall has worsened drought across our region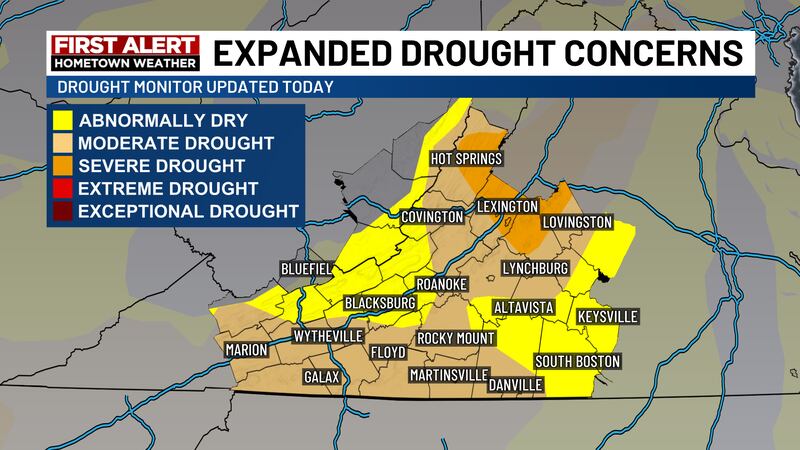 Published: Nov. 2, 2023 at 3:41 PM EDT
ROANOKE, Va. (WDBJ) - After the driest October in Roanoke in over two decades, drought has expanded throughout our region.
The latest drought monitor, which is updated every Thursday, shows a 61% increase in moderate to severe drought across Virginia. Currently, nearly half the state is experiencing drought.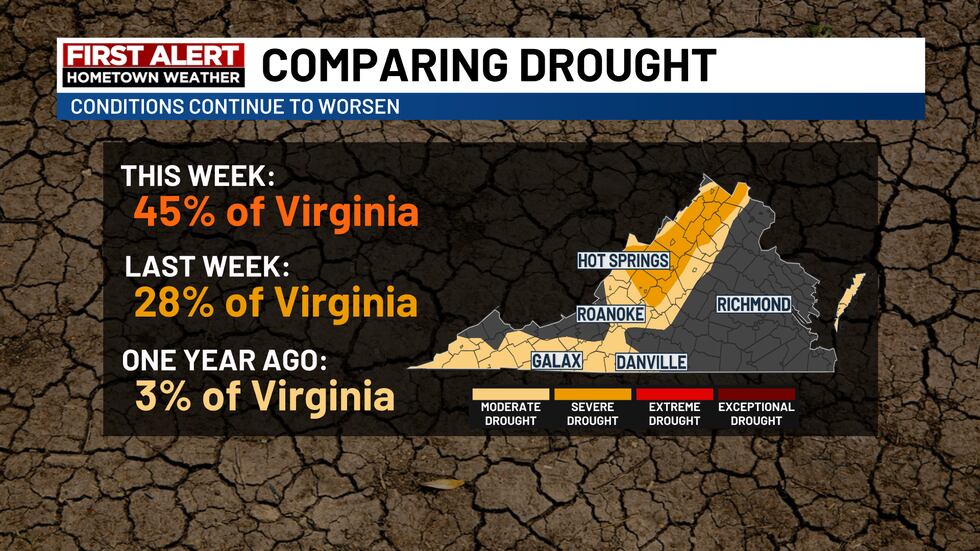 Repetitive dry stretches are to blame for worsening drought. Since the beginning of August, Roanoke airport has measured a total of 4.94 inches of rain. This is over 5 inches below the three-month average from August through October.
DRY, DEAD VEGETATION IS PERFECT WILDFIRE FUEL
Thursday morning, a killing freeze halted growing season for many Hometowns as temperatures dipped into the teens and low 20s. Several cities recorded daily record low temperatures, including Lynchburg and Danville.
A killing freeze, or hard freeze, is when an area records a temperature of 28 degrees or less for four or more consecutive hours. Now that crops and plants are dead, they are the perfect fuel for wildfires.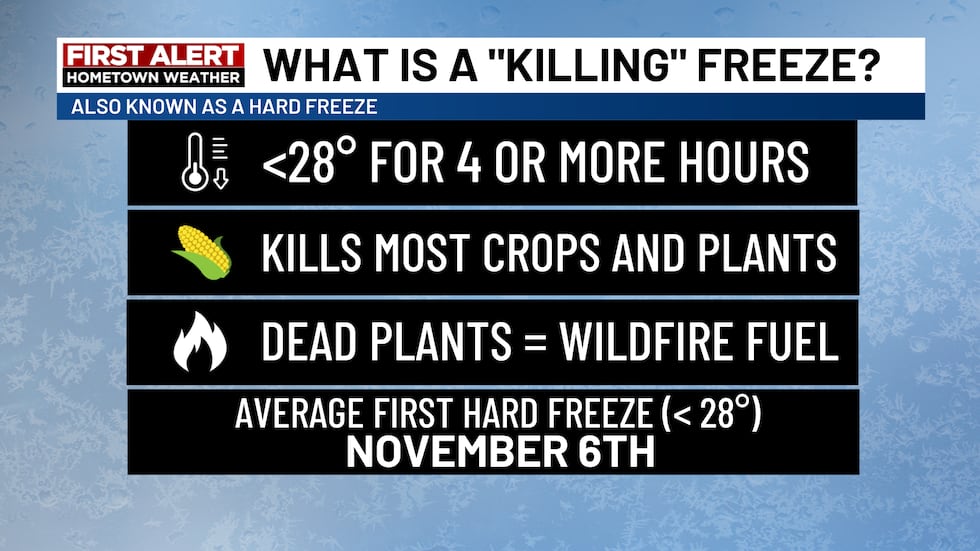 Fall fire season runs from Oct. 15 through Nov. 30. Gusty winds, low humidity, and ongoing drought make this season more concerning than most.
Last weekend's gusty winds left many trees bare. Piles of leaves are starting to accumulate in forests, parks and yards, which can fuel and spread a wildfire in seconds.
Over 80 percent of wildfires across the United States are human-caused. If you have any open flame outdoors, make sure to control and monitor it. It doesn't take much for a fire to get out of hand.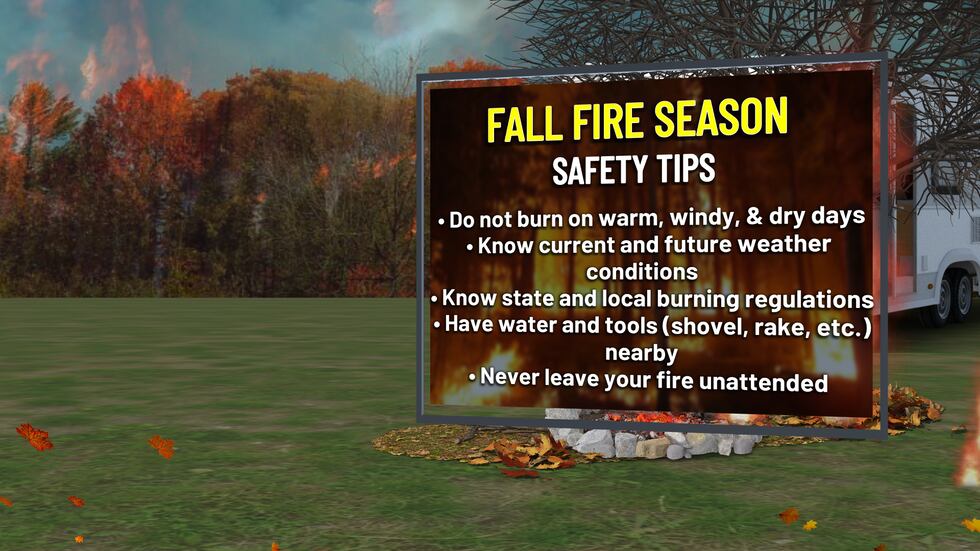 We likely won't see any drought relief anytime soon. Rain chances remain low until late next week.
Copyright 2023 WDBJ. All rights reserved.