38 years later: Looking back at the Flood of 1985
Historic rainfall and devastating floods left Roanoke underwater on Nov. 4, 1985
Published: Nov. 3, 2023 at 4:36 PM EDT
ROANOKE, Va. (WDBJ) - Saturday marks 38 years since the historic flood of 1985 in Southwest Virginia, which is still considered one of the worst natural disasters to ever impact our area.
Hurricane Juan made landfall in Pensacola, Fla on Oct. 31, before moving north. The storm then stalled and dumped buckets of rain in our region, causing rivers to rise to record-breaking levels.
On November 4th, Roanoke airport recorded 4.25 inches of rain in just three hours. Already saturated soil from previous rain events allowed for water to accumulate quickly, spilling into rivers and streams. In just one hour, the Roanoke River spiked seven feet.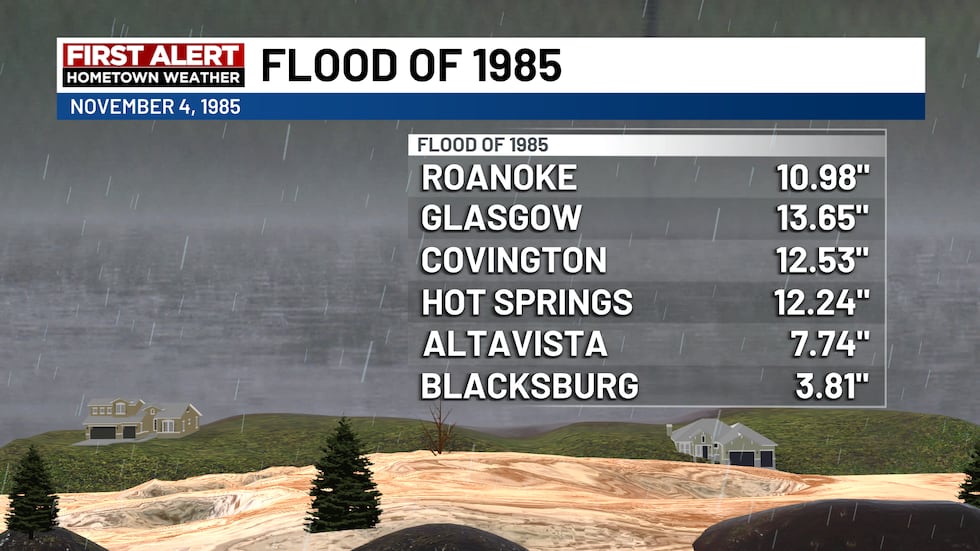 It wasn't long before the Roanoke River reached an all-time record high crest of 23.55 feet, over 13 feet above flood stage. Market Square in downtown Roanoke was about four feet underwater.
Sixty-two people passed away in Southwest Virginia. Additionally, over 3,000 homes and businesses were damaged by the floodwaters.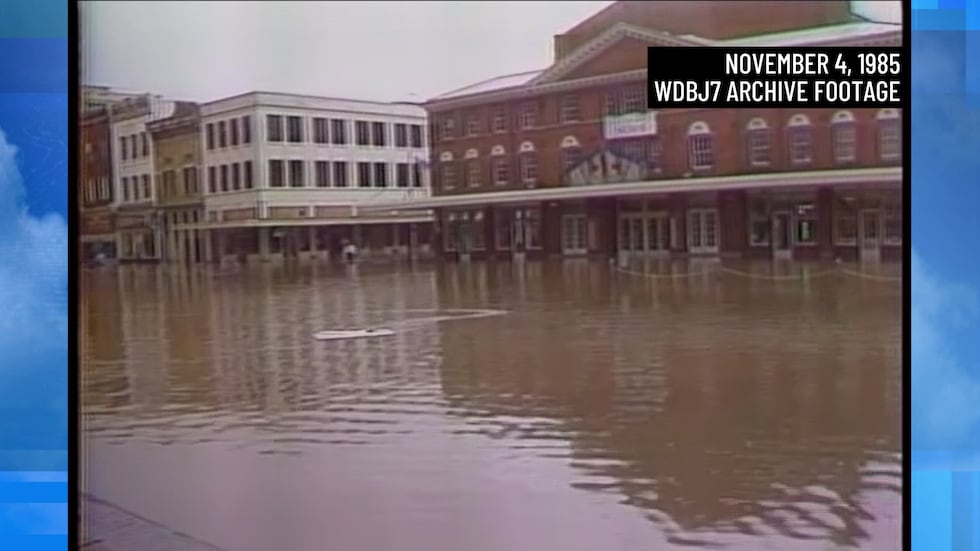 Damages in Roanoke totaled $225 million, which equates to about a half a billion dollars today.
WILL IT HAPPEN AGAIN?
Although the 1985 flood was a rare event, it will happen again.
Our local terrain hasn't changed too much, so there are still multiple areas that are susceptible to flooding. Also, further urban development creates better conditions for water runoff.
The good news is, we would be much more prepared. Weather forecasting tools and models have improved since 1985. Also, modern technology has increased the ways we are able to receive weather alerts and warnings.
Copyright 2023 WDBJ. All rights reserved.