James Madison makes leap in AP Top 25, Coaches Poll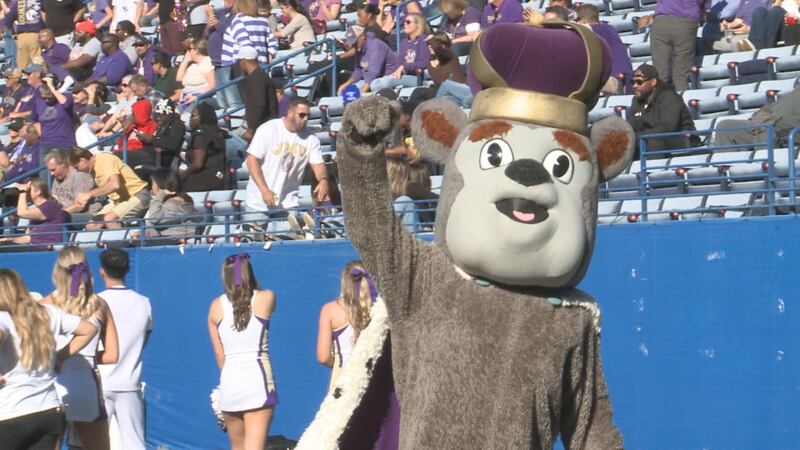 Published: Nov. 5, 2023 at 2:37 PM EST
(WHSV) - Following a blowout 42-14 win at Georgia State, James Madison is up to No. 21 in the AP Top 25 Poll and the US LBM Coaches Poll.
The Dukes, 9-0 in 2023, are one of just seven unbeaten teams in nationally in college football.
JMU is ahead of Notre Dame, Arizona, North Carolina, and Liberty in the AP Top 25. In the coaches poll, the Dukes are ahead of Notre Dame, North Carolina, Arizona, and Fresno State.
JMU returns to Bridgeforth Stadium to face UConn Nov. 11.
Copyright 2023 WHSV. All rights reserved.