Guerendo's 3 run TDs help No. 15 Louisville dominate Virginia Tech 34-3 in ACC second-place showdown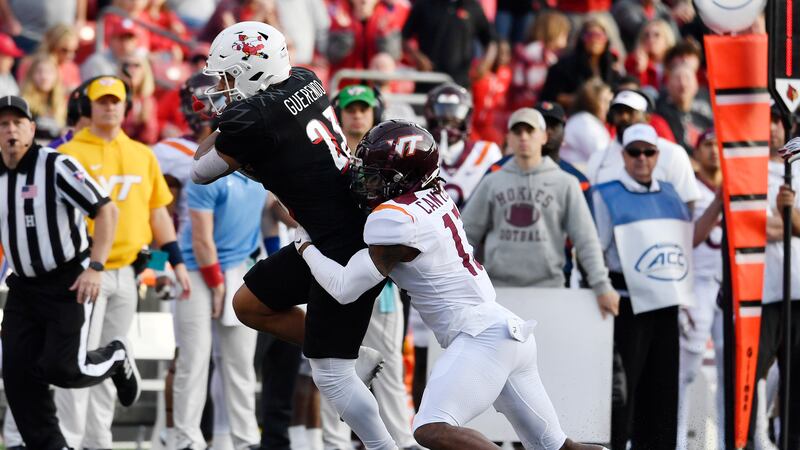 Published: Nov. 6, 2023 at 5:56 AM EST
LOUISVILLE, Ky. (AP) — Isaac Guerendo rushed for career highs of 146 yards and three touchdowns, Jawhar Jordan and Jadon Thompson also scored and No. 15 Louisville shut down Virginia Tech in a 34-3 blowout on Saturday.
The showdown for second place steadily became a rout as the Cardinals moved closer toward a berth in the conference championship in their first season under Jeff Brohm.
Their relentless defense didn't allow a touchdown for the second consecutive week and held the Hokies to just 140 yards overall, creating chances that Guerendo quickly turned into scores of 39, 12 and 36 yards among 11 carries.
Virginia Tech gained just 140 yards.
Copyright 2023 The Associated Press. All rights reserved.