Kenny Moore's two pick-6s help Colts snap 3-game skid with 27-13 victory over Panthers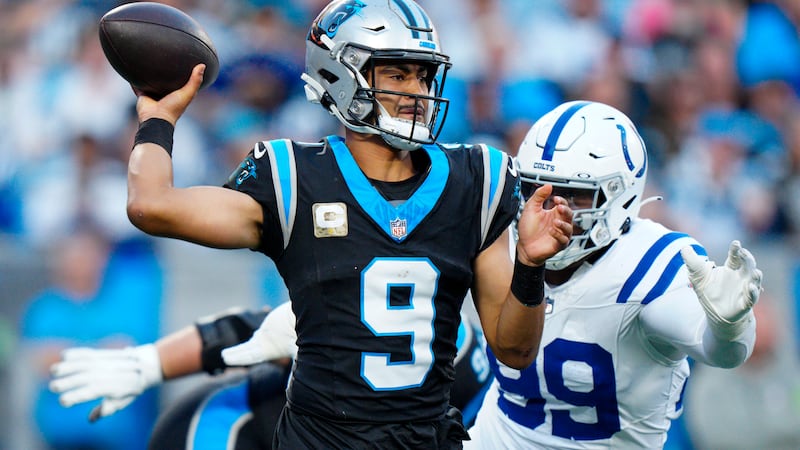 Published: Nov. 6, 2023 at 8:29 AM EST
CHARLOTTE, N.C. (AP) — Kenny Moore returned two Bryce Young interceptions for touchdowns, Jonathan Taylor caught a touchdown pass from Gardner Minshew and the Indianapolis Colts defeated the Carolina Panthers 27-13 on Sunday to snap a three-game losing streak.
Indianapolis' much-maligned defense had allowed at least 37 points in each of its past three games and had allowed more points than any team in the league.
But the Colts had no problem slowing down the No. 1 overall pick and a mostly listless Panthers offense.
Moore became the first Colts player in history with two pick-6s in a game and the first NFL player to accomplish the feat since Tampa Bay's Mike Edwards did it against the Atlanta Falcons in Week 2 of the 2021 season.
Copyright 2023 The Associated Press. All rights reserved.