King, Smith power Georgia Tech in 45-17 victory at Virginia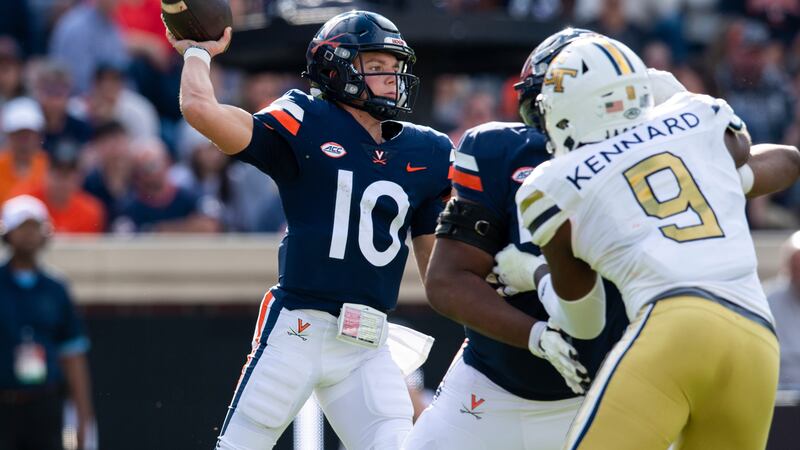 Published: Nov. 6, 2023 at 6:01 AM EST
CHARLOTTESVILLE, Va. (AP) — Haynes King ran for two touchdowns and threw for another and Dontae Smith ran for two more scores and Georgia Tech beat Virginia 45-17.
The Yellow Jackets won their second game in a row, ending a season-long pattern of alternating wins and losses, and moved within a victory of qualifying for a bowl game.
Their five victories matches their best total in the last five seasons.
Virginia lost starting quarterback Tony Muskett on the fifth play of the game when he was hit hard.
The Cavaliers were eliminated from bowl contention.
Copyright 2023 The Associated Press. All rights reserved.