Wildfires lower air quality across our Hometowns
Hazy skies will likely linger through Thursday
Published: Nov. 8, 2023 at 3:17 PM EST
|
Updated: Nov. 8, 2023 at 4:55 PM EST
ROANOKE, Va. (WDBJ) - Amidst fall fire season, localized wildfires across the Southeastern U.S. are drawing smoke into our region. Air quality reached code orange Wednesday afternoon, which is considered unhealthy for sensitive groups.
The primary pollutant is Particulate Matter (PM) 2.5, which are small, inhalable particles about 30 times smaller than a strand of human hair.
Anytime air quality levels reach 101-150, sensitive groups should avoid strenuous outdoor activity. Sensitive groups include people with heart disease, asthma, older adults, children and teenagers. If you are outdoors and notice shortness of breath or unusual fatigue, contact your health care provider.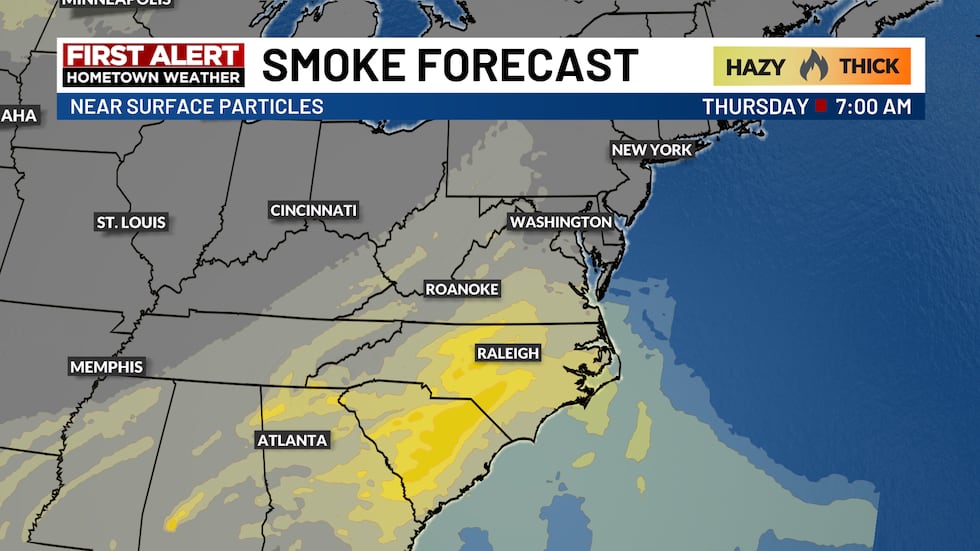 Current air quality levels are showing slight improvement. A cold front pushing through our region Friday will clear the smoke out of our area for the weekend.
MANY COUNTIES ISSUING BURN BANS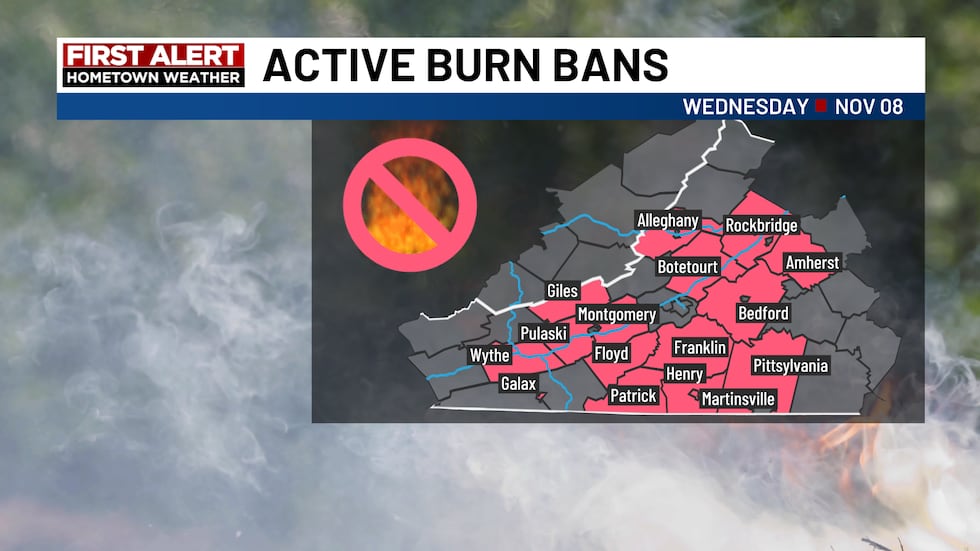 Multiple burn bans are active across our region, as shown in the map above. Due to extended dry weather, low humidity and breezy conditions, it is easier than usual to spark a fire. Ongoing moderate to severe drought in Southwest Virginia has left grasses and trees especially dry and flammable.
Fall wildfire season runs until November 30. Here are some fall fire safety tips to prevent wildfires.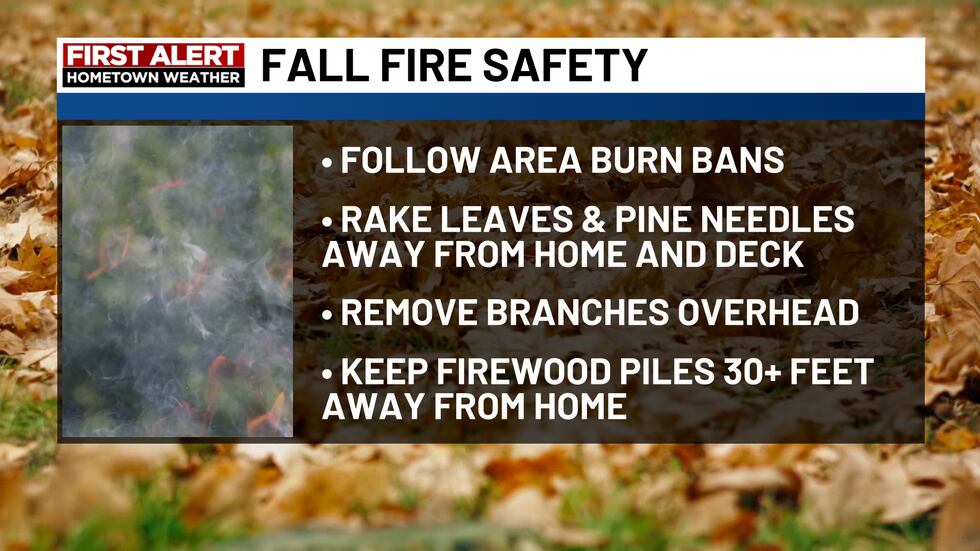 Copyright 2023 WDBJ. All rights reserved.