2023 will likely be the warmest year on record
Roanoke is on track to end the year over two degrees above average
Published: Nov. 13, 2023 at 5:22 PM EST
|
Updated: Nov. 13, 2023 at 5:25 PM EST
ROANOKE, Va. (WDBJ) - This year will likely be one for the history books as Roanoke is on track to achieve its warmest year on record.
As of Sunday, Nov. 12, Roanoke Regional Airport climate data is showing an average high temperature of 73.4 degrees Fahrenheit, over 2 degrees above normal. Currently, 1953 holds this record with an average of 72.9 degrees. Roanoke's average temperature, which is the sum of the maximum and minimum temperature divided by two, is also expected to break a record at 62.6 degrees.
The past few weeks have been unseasonably warm, resulting in record-breaking daily highs. On Oct. 28, Roanoke reached 88 degrees, which is the warmest temperature ever recorded past Oct. 19.
GLOBAL TEMPERATURES ARE ALSO EXPECTED TO BREAK RECORDS
Unusually warm weather isn't just happening here at home, but also across the world, taking climate scientists by surprise.
"We can say with near certainty that 2023 will be the warmest year on record, and is currently 1.43 degrees Celsius above the pre-industrial average," said Samantha Burgess, the deputy director of the Copernicus Climate Change Service in Europe.
Experts have warned once we reach 1.5 degrees Celsius of warming, we will have surpassed a key tipping point. This would result in more weather extremes, including prolonged drought and intense rainfall.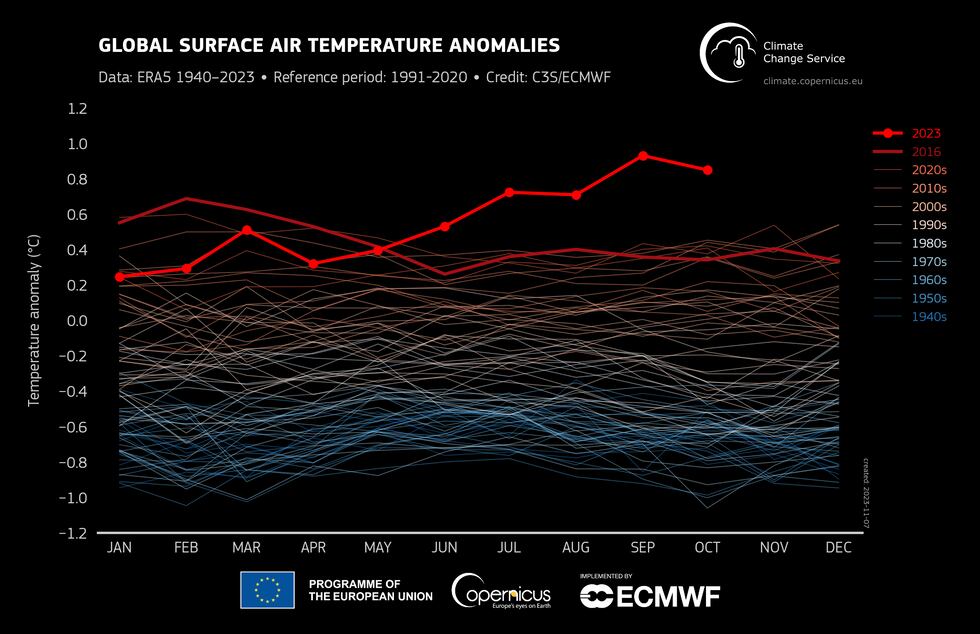 According to NOAA, we've already seen 25 billion-dollar weather disasters this year in the United States.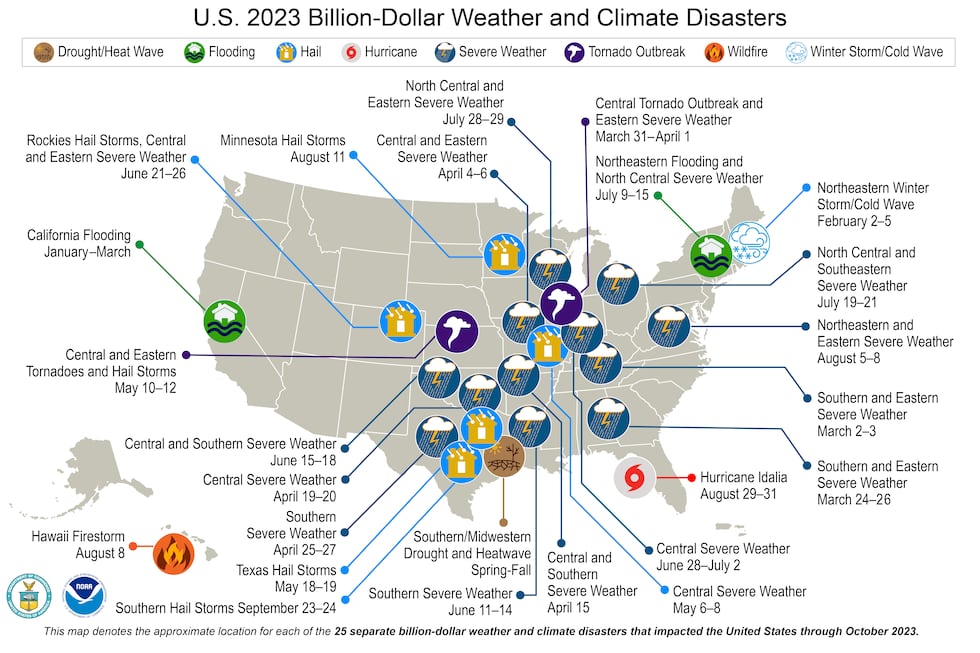 EL NIÑO PATTERN COULD MAKE 2024 EVEN WARMER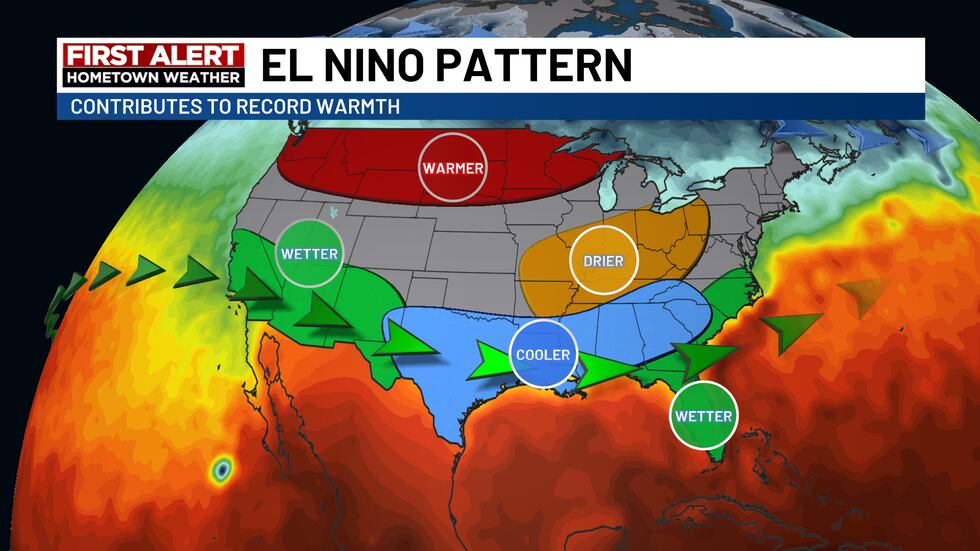 We are entering a El Niño pattern globally, which means there is a stronger influence of the Pacific jet stream and warm ocean waters. This will likely bring more wet weather to the southern half of the U.S. and a warming trend to the northern half.
This pattern is expected to continue into next year. That means, 2024 could be even warmer than 2023.
Copyright 2023 WDBJ. All rights reserved.