JMU rises to No. 18 in AP Top 25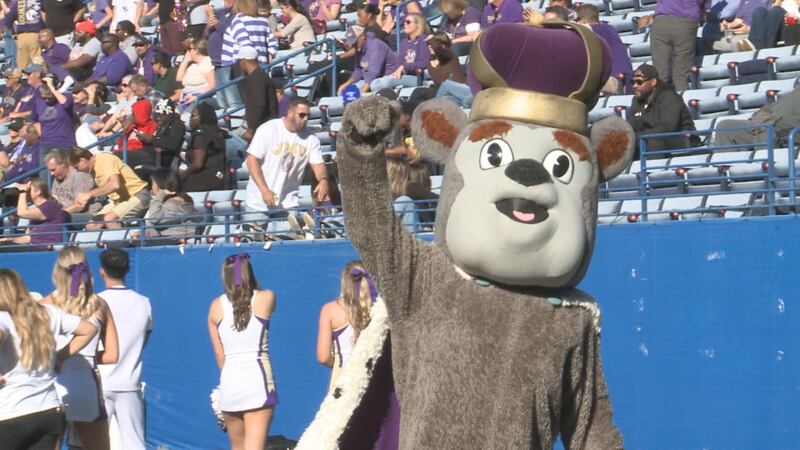 Published: Nov. 13, 2023 at 1:19 AM EST
HARRISONBURG, Va. (WHSV) - It has been a memorable weekend for James Madison.
The football Dukes improved to 10-0 after a 44-6 win over UConn. Reggie Brown passed 200 receiving yards in one game for the first time in program history. ESPN announced that College GameDay is coming to Harrisonburg for the first time since 2017.
On Sunday, the Dukes rose to No. 18 in the AP Top 25, the highest ranking in JMU history. JMU remained at No. 21 on the LBM Coaches Poll, and the Dukes currently hold the fourth-longest win streak in the FBS.
JMU is back in action on Saturday at 2 p.m. when the Dukes host App State at Bridgeforth Stadium.
Copyright 2023 WHSV. All rights reserved.