Matts Creek wildfire sees upgraded containment
Published: Nov. 18, 2023 at 7:38 AM EST
BEDFORD COUNTY, Va. (WDBJ) - The Matts Creek wildfire is now 6,835 acres, with containment up from 2 to 15 percent, according to the US Forest Service.
Early Saturday, mapping had the fire at just under 6,000 acres.
Forestry officials said winds would take smoke south of the fire Saturday. Very unhealthy and hazardous air quality was expected in Big Island Saturday afternoon and evening. Smoke models showed the heaviest smoke staying east of Bedford, affecting Forest and Altavista until Saturday night, but a slight shift could take dense smoke to Bedford or Lynchburg.
Click here for a photo gallery of the fire.
Click here for updates and videos from the US Forest Service.
Air quality was forecast to be unhealthy for several of our hometowns: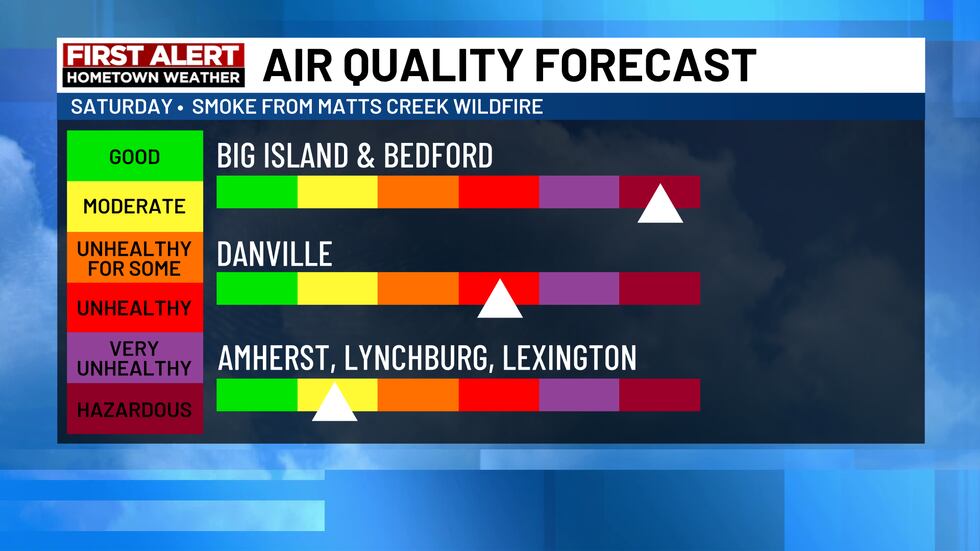 For much of the last week, the smoke had been moving north, creating hazardous conditions in Lexington and unhealthy conditions as far north as Winchester, Air Resource Advisor Margaret Key said during a video briefing about the fire.
A wind shift Friday night was expected to push the smoke east -- perhaps as far as Washington D.C. -- before swinging around to pass through communities like Amherst and Lynchburg, Key said.
By Saturday morning, the smoke was expected to be moving south toward Bedford and Danville, she said.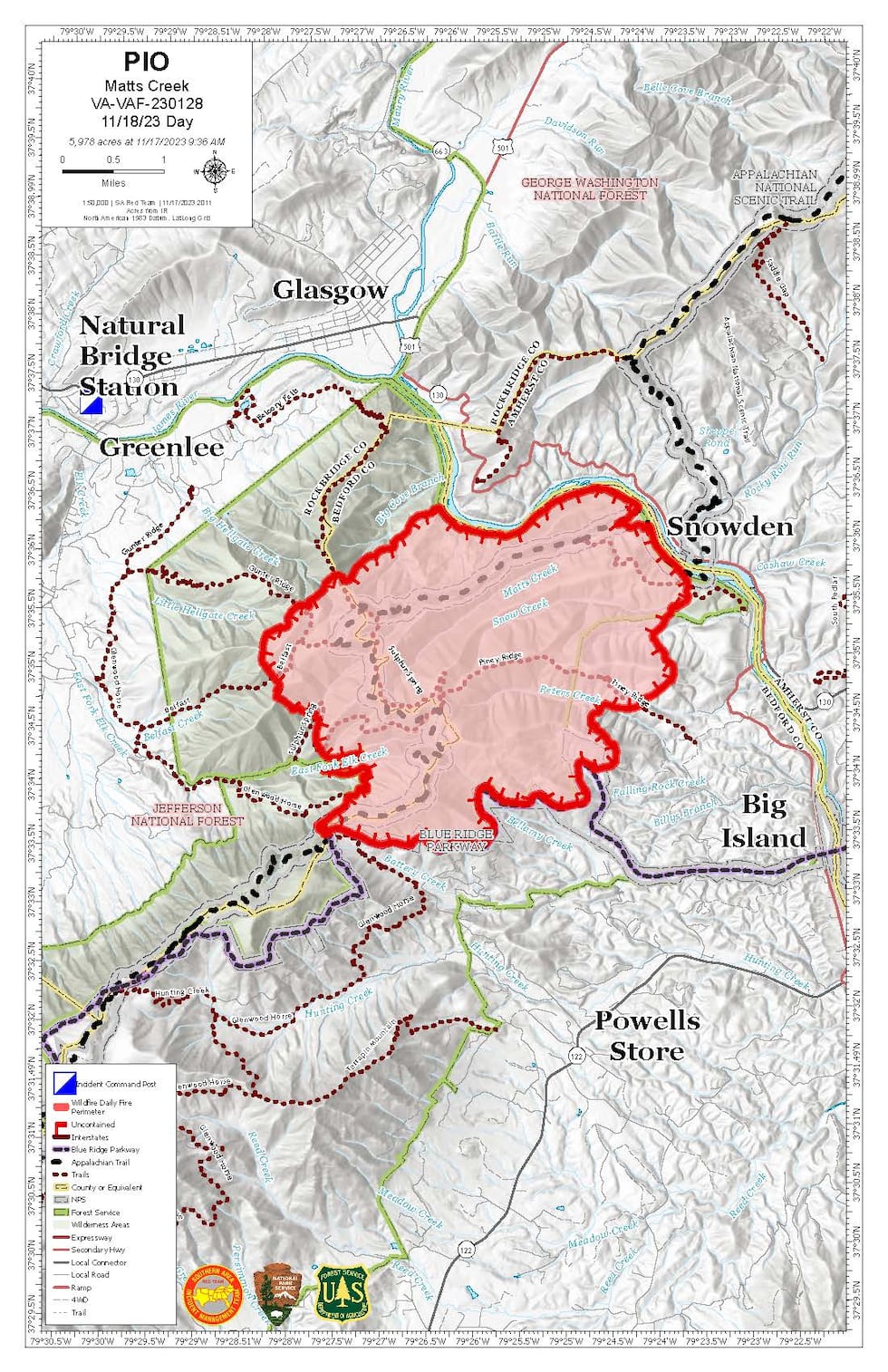 Officials say the fire is approximately two percent contained as of Saturday morning.
While the smoke has prompted school closures and minor health issues, officials say the fire itself has yet to threaten any private property. No injuries have been reported.
Further updates are expected throughout the day Saturday. Stick with WDBJ7 on air and online for the latest information.
SEE ALSO:
First Alert Weather Day Saturday for ongoing wildfire threat
Burn bans underway across forests, hometowns and counties
Communities keep watchful eye on Bedford County forest fire
Wildfire smoke affects Virginia Military Institute in Lexington
Copyright 2023 WDBJ. All rights reserved.