No. 25 Liberty stays unbeaten after Kaidon Salter accounts for 4 touchdowns in 49-25 win over UMass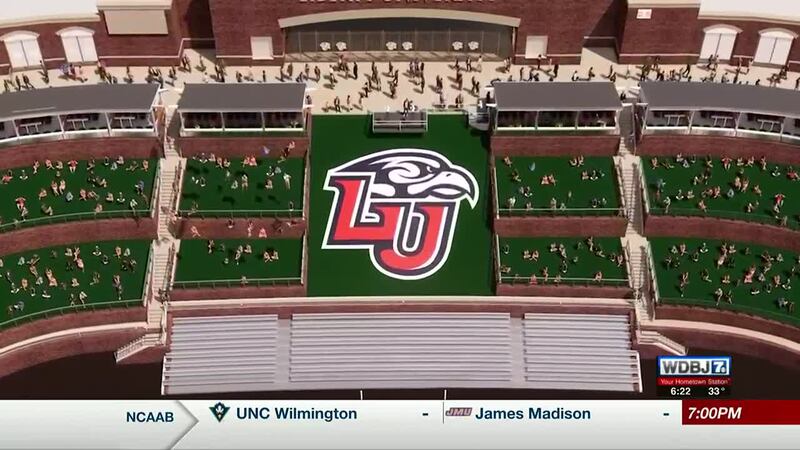 Updated: Nov. 18, 2023 at 1:30 PM EST
LYNCHBURG, Va. (AP) — Kaidon Salter threw for 225 yards, rushed for 118 and accounted for four touchdowns as No. 25 Liberty defeated UMass 49-25.
Salter averaged better than 20 yards per pass while completing 11 of 16. He tossed touchdowns of 13 of 5 yards to Austin Henderson and scored on runs of 1 and 12 yards.
The Flames scored on four straight first-half drives to take a 28-0 lead.
Taisun Phommachanh threw for 239 yards on 22-of-38 passing for UMass (3-8), but Liberty intercepted him twice. Preston Hodge had a 62-yard pick-six in the third quarter to give Liberty a 42-10 lead.
Copyright 2023 WDBJ. All rights reserved.