Family Traditions: Whipping up the best macaroni salad recipe
A simple recipe that you can prepare in advance
Published: Nov. 21, 2023 at 3:14 PM EST
(WDBJ) - WDBJ7 Meteorologist Catherine Maxwell is showcasing a family fixing she has been enjoying for almost 10 years. This dish is made every season by her husband's grandma, called Grennie. It's a dish that many of us are trying to get the first spoonful of. We hope you'll enjoy Grennie's Macaroni Salad.
The kitchen can already be stressful on Thanksgiving (or any holiday!) so this is the perfect dish to make a day or two before all the festivities.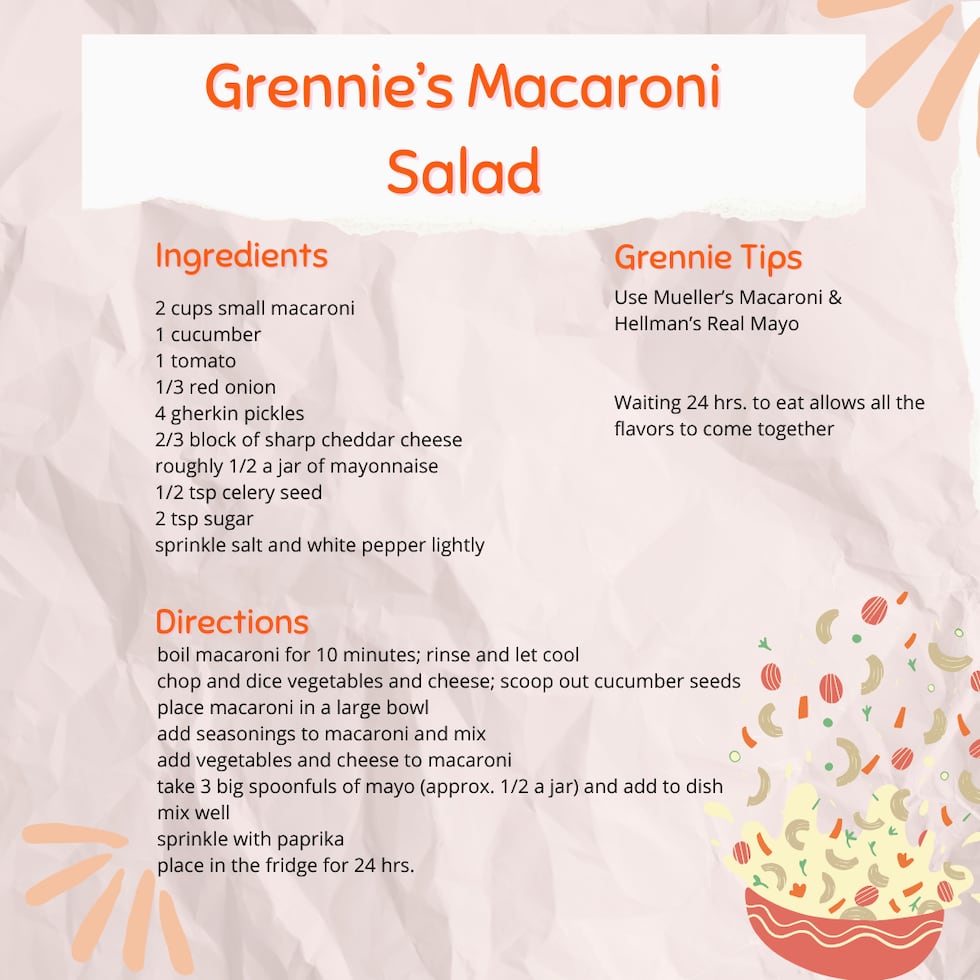 INSTRUCTIONS:
Start by boiling your macaroni and set a timer for ten minutes.

While the macaroni is boiling we will prepare our vegetables and cheese by dicing those up.

After the pasts is rinsed and cooled we will add celery seed, white pepper, salt and sugar to the macaroni. Stir that up.

After that is stirred, we can go on ahead and add in the chopped tomato, cucumber, red onion, gherkin pickles and cheese.

Next, you will add three big spoonfuls (almost half a jar) of mayonnaise. Stir that up until it is well combined.

Lastly, sprinkle in some paprika to make it look nice and pretty.
GRENNIE TIP: Grennie recommends you keep it in the fridge for 24 hours to allow all the flavors to come together.
Copyright 2023 WDBJ. All rights reserved.