News Reporter
Bell County, Texas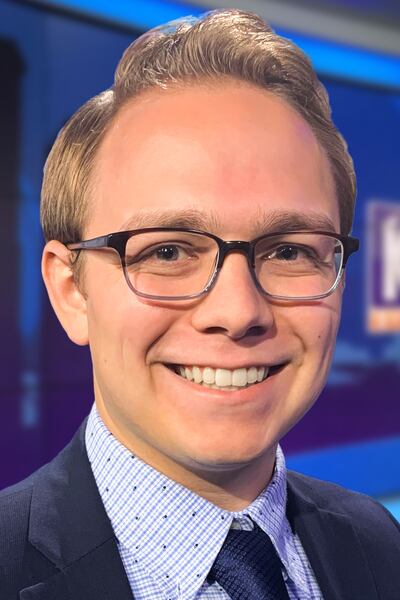 Alex Gibbs is a native Texan from Harker Heights and is happy to work in the place he calls home.
He is a graduate of Texas State University in San Marcos, where he earned his degree in mass communications: electronic media with a minor in communication studies.
Alex grew up an army brat, with his father serving over 20 years in the U.S. Army. He lived in several places all across the country growing up, including Fort Hood, Texas three different times. During that time, he was an active member in the Boy Scouts of America, earning his Eagle Scout in 2014.
During his time at Texas State, Alex worked with the university's radio station, KTSW 89.9, in their sports department. He also spent time working with the athletics department telling the stories of coaches and student-athletes. He was also a reporter and anchor for the school's newscast, "Bobcat Update."
His work led him back to Bell County where he joined our staff at KWTX. Given his military background and growing up in our own backyard, Alex is humbled and grateful to do what he loves most: telling stories about his own community.
If you're interested in telling your Central Texas story, please send news tips, food suggestions and other local ideas to alex.gibbs@kwtx.com
Updated: Mar. 3, 2022 at 12:20 PM EST
|
By
Alex Gibbs
,
Rissa Shaw
and
Debra Worley
A father in central Texas is being celebrated after he jumped into the ring at a rodeo earlier this month to save his son from a raging bull.
Updated: Jan. 24, 2022 at 4:20 PM EST
|
By
Alex Gibbs
and
Debra Worley
After giving birth to her son, Beau and returning home, both were sent back to the hospital a few days later for shortness of breath, only for her to be intubated and experience a double Pneumothorax where both lungs collapse.