Weekend Sports Anchor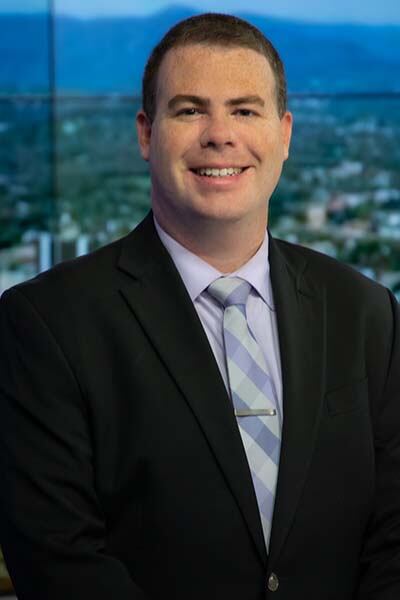 Anthony Romano has been the weekend sports anchor at WDBJ7 since July 2019.
In his time at Your Hometown Station, he has reported on local college and high school athletics, including ACC football and basketball. He also covered the Virginia men's basketball team's run to the national championship in 2019, including the Final Four in Minneapolis.
Prior to covering sports, Anthony worked out of WDBJ7's New River Valley bureau, covering news in the NRV starting in May 2018.
Anthony previously worked at KOMU-TV in Columbia, Missouri, where he was part of the sports and news team, covering University of Missouri athletics and local high school sports. Anthony graduated from the University of Missouri School of Journalism with a bachelor's degree in broadcast sports journalism in 2018. He also earned a bachelor's degree in statistics while studying at Missouri.
While there, he served as the sports director of his campus TV station, MUTV, where he hosted a sports game show, Triple Play, and covered athletics, as well as the campus protests of 2015. His work has been featured in national outlets, such as Reuters. He is excited to carry on the proud Mizzou journalism tradition at Your Hometown Station!
Before attending college, Anthony grew up in the village of Massapequa Park on Long Island, New York. He is an avid fan of New York sports, especially the Yankees, Giants, Rangers and Knicks. In his spare time, you will often find him watching a game (and likely tweeting about it, @ARomanoWDBJ). He also enjoys playing golf, traveling and exploring his new home in Southwest Virginia!
A resident of Roanoke, Anthony is excited to tell the stories of the athletes of Southwest Virginia!