Chief Meteorologist Brent Watts
Chief Meteorologist
Roanoke, VA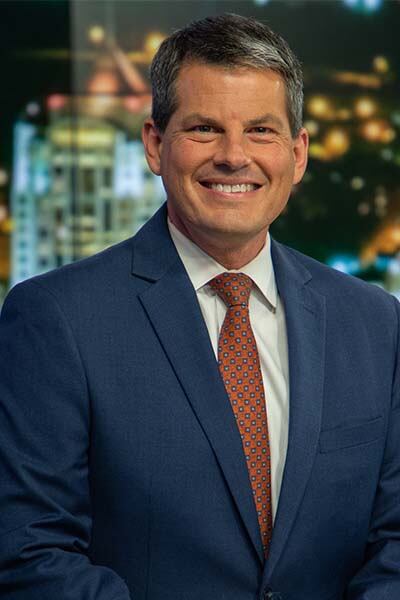 Brent Watts was in 4th grade when the Flood of 85 nearly put his hometown of Buchanan underwater. That event sparked his interest in severe weather.
The Botetourt county native joined WDBJ7 Television in 1997 and has been the meteorologist on-duty during some of the region's most incredible weather events, including tornado outbreaks in 2004, 2011, 2016 and 2018, flooding from tropical storms, and even the 2012 Derecho.
Brent has a degree in communications from Old Dominion University and is a graduate of Mississippi State University's Broadcast Meteorology Program. He has been awarded the American Meteorological Society's Seal of Approval (AMS), and in 2015, received an EMMY Award for his look back at the anniversary of the flood of 1985.
When he's not delivering the forecast on WDBJ7, you'll find Brent visiting schools and clubs, sharing his passion for weather and the environment.
Outside of work, Brent enjoys playing music (piano and drums), canoeing area rivers and traveling Virginia's scenic roads in search of great photographs. Brent resides in Roanoke with his wife Vicky and daughter Tori, along with their dog, Riley.
Education
Old Dominion University, Professional Communication
Mississippi State University, Broadcast Meteorology
Affiliations
American Meteorological Society
Awards
Emmy Award - 35th Anniversary of the Flood Of 85
Emmy Award - Hurricane Michael Special