35 vehicles involved in I-81 chain reaction wrecks on Thursday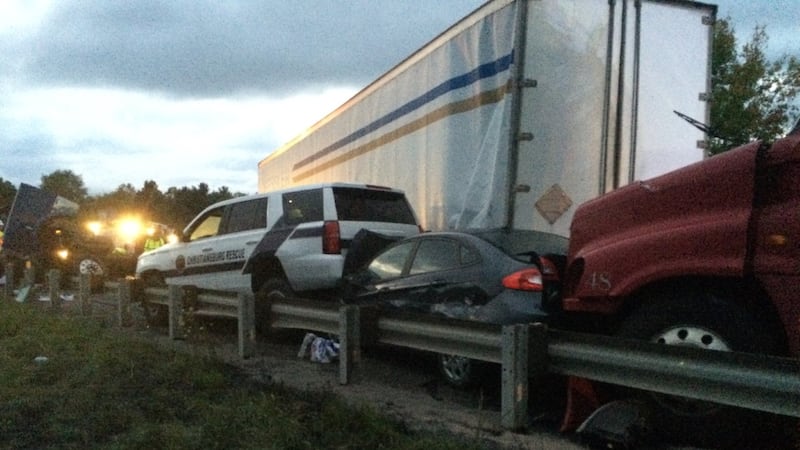 Published: Sep. 30, 2016 at 10:11 AM EDT
Virginia State Police and emergency workers were busy responding to a total of 15 multi-vehicle crashes on I-81 during a storm with heavy rain on Thursday.
There were multiple crashes from the 107 mile marker to 109, which caused a northbound backup all the way to mile marker 96.
Four other multi-vehicle crashes were on the southbound side of I-81 from mile marker 116 to 114. They also caused significant delays.
Sixteen tractor-trailers and 19 passenger vehicles were involved.
No one was killed, but multiple people were taken to the hospital. At this time, state police could not confirm how many were hurt or how badly they were hurt.
Hazmat crews had to help with cleanup.
The wrecks, which started at 3:45 p.m., were all cleared by 9:30 p.m.