Grown Here at Home: April is Virginia Vineyard Month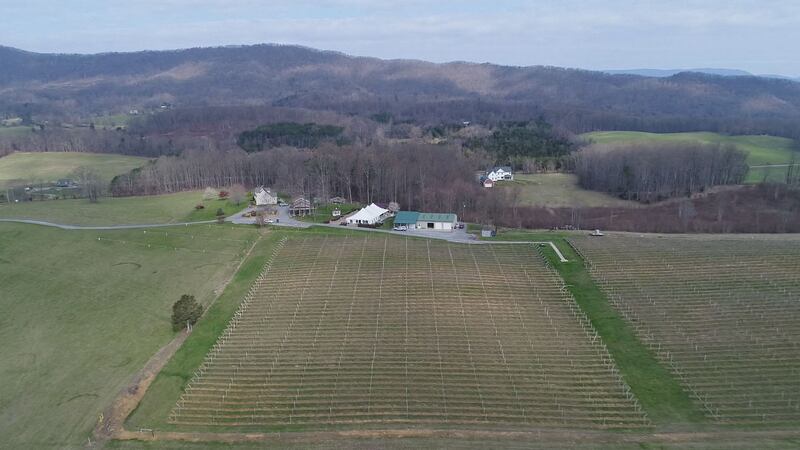 Published: Apr. 16, 2018 at 11:33 AM EDT
April is Virginia Vineyard month. Growing wine grapes is one of the fastest growing agricultural industries in the state.
"It's some world class wine that we're making. I think people are surprised that Virginia wine holds its own throughout the world," said David Gibbs, co-owner of Virginia Mountain Vineyards in Fincastle.
Virginia ranks as one of the top five states for its number of wineries and wine grape production. Virginia Mountain Vineyards makes 14 different wines from five varieties of grapes. And it's not just people around these parts who are loving it.
"We had a buyer from France on vacation here several summers ago. He stopped in and saw my varietal Petit Verdot, a full dry red wine, and he said this is fantastic. He bought a couple bottles to bring back to France. He said the vendors there just don't make a varietal Petit Verdot. But he said this is so good I've got to show them," Gibbs explained.
Gibbs went on to say, "We get people from all over the world. Scandinavia, Australia, France, Europe, the 50 states. We'll see four or five thousand people a year in our tasting room here."
An economic impact study in 2017 shows the Virginia wine industry contributes almost $1.37 billion a year to the state's economy. Last year nearly 588,000 cases of wine were sold in the Commonwealth. And that's an all-time high!