'Beer Spa' coming to downtown Roanoke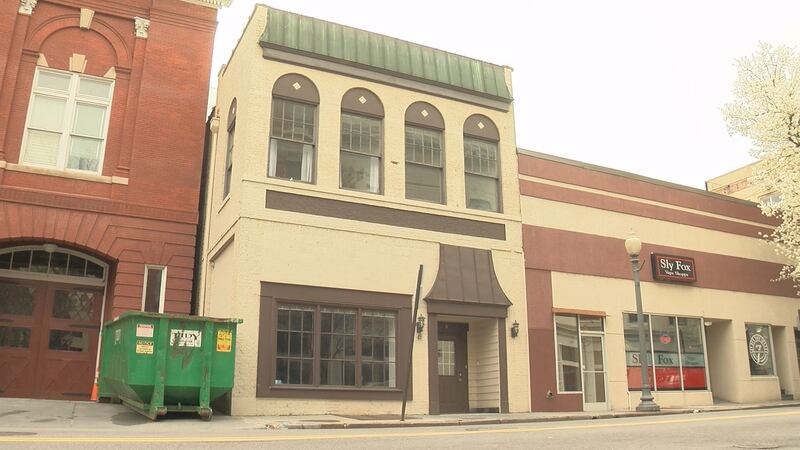 Published: Mar. 28, 2018 at 5:09 PM EDT
A new kind of spa is coming to downtown Roanoke. It's sure to turn some heads, and please beer lovers.
It's a "Beer Spa" and it's going inside this building that's next to the old firehouse downtown. It also happens to be down the street from the Deschutes tasting room.
It's been a big question at Corporate Image Barber Shop -- what's going on at the building across the street?
There's been a 'For Lease' sign for months.
Penny Kerr, Corporate Image Barber Shop, said, "It came down about two weeks ago."
Soon -- Michael Boyle will be putting up a sign of his own.
Michael Boyle, Hop in the Spa, said, "Yeah. This'll be the second beer spa in America."
It'll be the second because he made the first one in Oregon.
"Everybody thought it would be a bit of a fad," said Boyle. "But it hasn't been. We've been consistent since the day we opened."
Demolition is underway upstairs to make way for a few hotel rooms. Downstairs, he says this space on Church Street will include a massage area, salt room and four soak tubs with 'hop inspired therapies.'
You don't soak in regular beer, he says. Instead, it's a special combination of hops, barley and grains. Boyle loves Deschutes beer, so the move here was a no-brainer.
"Then when Deschutes Brewery decided to build a plant here we decided to look into Roanoke," said Boyle. "We decided if it was good enough for them it was good enough for us."
"This is going to be the new happening thing," said Kerr.
Call it the Deschutes effect -- Penny is just happy her newest neighbor will bring buzz to the whole block.
"Just brings more activity, more interest, we're all excited," she said. "We can't wait to hear what's next."
Michael says the spa will open in the beginning of June. The hotel rooms should be ready to go in the beginning of July.