Charge against pipeline protester dropped, but case isn't closed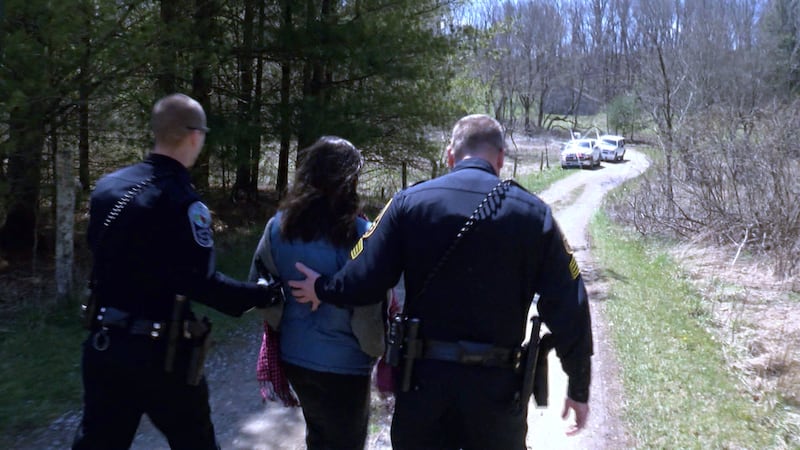 Published: Jun. 6, 2018 at 5:32 PM EDT
Stephanie Stallings came to the Roanoke County courthouse prepared for her trial,
"I would prefer the case be over with today," Stallings told WDBJ7.
But the prosecutor requested a continuance, telling the judge her office didn't know the case was set until Tuesday and didn't have time to call witnesses and gather all of the evidence.
"My client and I came all the way down from Floyd County to be present. We were prepared," said Stallings' attorney Jonathan Rogers. "There were a lot of people supporting her here, several witnesses here. And to me, the Commonwealth with all of its resources should be prepared for a case that's been pending for two months."
Stallings was arrested on April 11th on Bent Mountain.
She was with a group of protestors who gathered near the path of the Mountain Valley Pipeline and prevented crews from cutting trees on the property.
She was facing a misdemeanor charge of interfering with property rights.
"If they really look into the facts, she's absolutely innocent," Rogers said in an interview. "This is not a situation of she's not guilty. she's innocent of the charge."
Stallings has no regrets.
"It was important to me that I take a stand under a feeling of moral obligation to protect our water, to protect our land to protect our rights as citizens," she said after the hearing.
Judge Jacqueline Talevi denied the motion for a continuance, but agreed to drop the charge.
Rogers said he hopes prosecutors will conduct a thorough review of the case and decide not to try it again.
But right now, Commonwealth's Attorney Randy Leach says he intends to bring it back.