Danville Rotary recognizes service members with 'Field of Honor'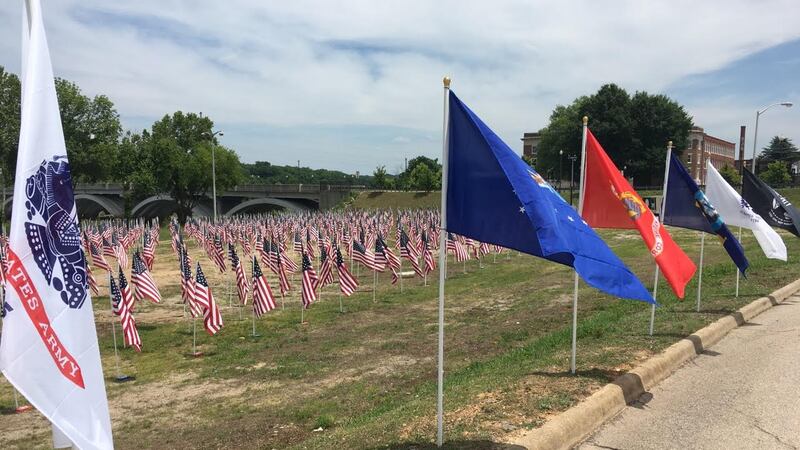 Published: Jun. 12, 2017 at 5:21 PM EDT
If you've driven in downtown Danville the past few days, you've probably noticed a field of American flags.
The Danville Rotary Club calls it the Field of Honor.
Ahead of Flag Day, this Wednesday, hundreds of flags are placed in the ground to recognize service members and first responders.
Individuals or businesses can purchase the flags in honor of someone they know.
The Rotary Club says it's important to recognize the service members.
"I don't think anyone has ever come down here that wasn't kind of, ya know, emotionally affected by it. It's a beautiful, patriotic display," says rotary member, Charlie Abercrombie.
All of the proceeds to the rotary's scholarship fund.
The flags will remain standing until the Fourth of July.