Danville's Field of Honor up for Flag Day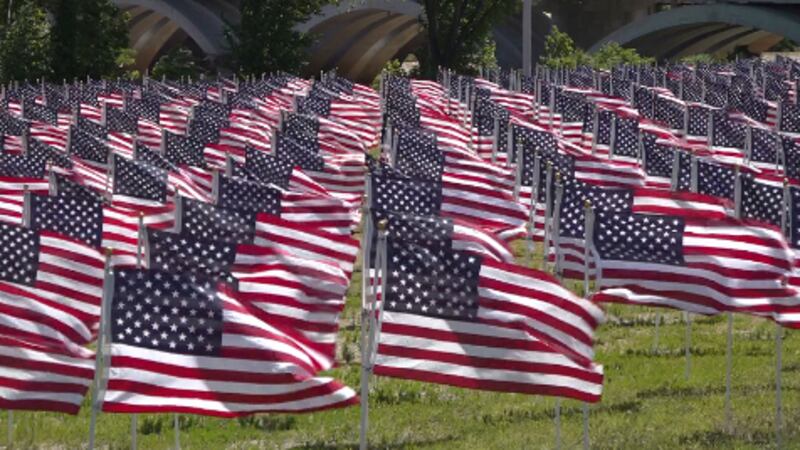 Published: Jun. 14, 2019 at 5:20 PM EDT
It's a symbol that's not taken for granted in America.
"It means freedom, it means, all of the people that have served in the past and died for this country and the dedication that people have given over the years."
The flags are fun for younger ones to look at.
"I think there's like 9,000 of them or something," said one visitor to his younger sister.
But this field is called the Field of Honor for a reason.
"It kind of takes the focus away from ourselves, we know they're for us but to me personally it just kind of makes me take a step back and think of those that we honor daily," said Alan Harless with the Danville Fire Department.
Each public service member - fire, police, life saving crew, sheriff's office - they all get one. So do those members that are no longer with us.
It would take a while to count all one thousand flags.
And while not many do, picture after picture is taken.
"The biggest thing was the brotherhood in the marine corps," said Telvis Betts.
Telvis Betts has just been with the police department for a year. He spent four years serving our country, he now serves his community.
"You know we don't do the job for the appreciation or the recognition," said Harless.
Hundreds of others do too. Not to get a flag with their name on it, but to serve for the sake of serving.
"People are out here sacrificing of themselves and their time to protect them and to look out for their well being and to not take that for granted," said Harless.
The flags will be on display on the corner of Main St. and Memorial St. in Danville until July 4.