Distracted driving among many obstacles for teen drivers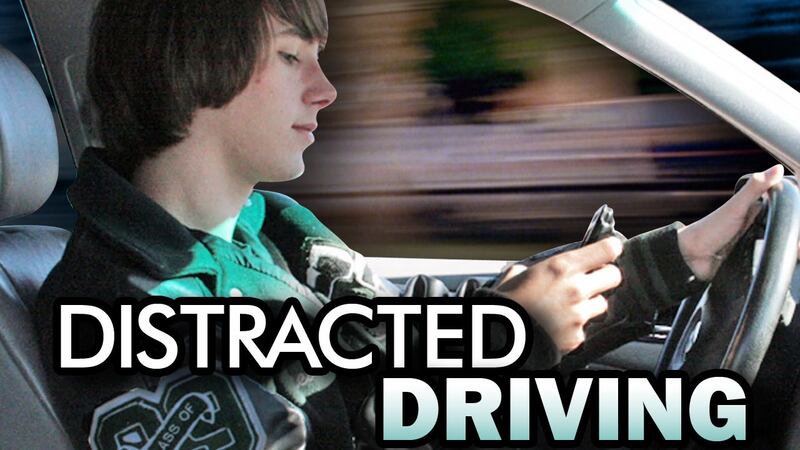 Published: Dec. 28, 2016 at 7:13 PM EST
The pastors of the two teens girls killed in a Halifax County crash last week say their families want this tragedy to bring awareness. As we look into teen driving, we've learned that distractions are the biggest problem among teen drivers.
Kailyn Janiga is getting her license today.
"I'm a little nervous but I'm mostly excited for it. Like the independence, I can do what I want, I don't have to rely on my parents anymore or friends to take me places," Janiga said.
But that independence comes with responsibilities the moment you get behind the wheel.
Driving Instructor Jim Stepp is in the car with teens everyday.
"Realize that your main job is to drive in that situation. It isn't to socialize and get to know everybody better. You have time to do that when your car's not rolling," Stepp, of Brambleton Driving School, said.
In Virginia, if you're under the age of 18 and driving without an adult - only one other person under the age of 21 is allowed in the car with you. Having that third teenager in that car can really be a distraction.
Janiga worries about other drivers.
"Not knowing what they're going to do scares me like if someone stops real quick in front of me, having to react," Janiga said.
That's exactly why Stepp tells his students to keep a 3-second following distance.
"Because they just don't have that reaction time that they're going to have in a few years," Stepp said.
Eve LaPradd gets her license in a few months.
"I think there is a lot as a teenager, and you know some people get a little confident and get on their phones and stuff and it make it more dangerous," LaPradd said.
Whether it's your phone or a friend in the car, Stepp says teens need to learn to just to stay focused on the road.
"Distracted driving can be just as dangerous as drinking. If you're looking down for just a moment to read a text, you can travel two or three football fields by that time," Stepp said.
A quick tip from Brambleton Driving School - put your phone in the back of the car or in the glove compartment so you don't hear it and you're not tempted.