'Prayers up for Drake White!' Musician taken to hospital after 'accident' during opening set for Scotty McCreery concert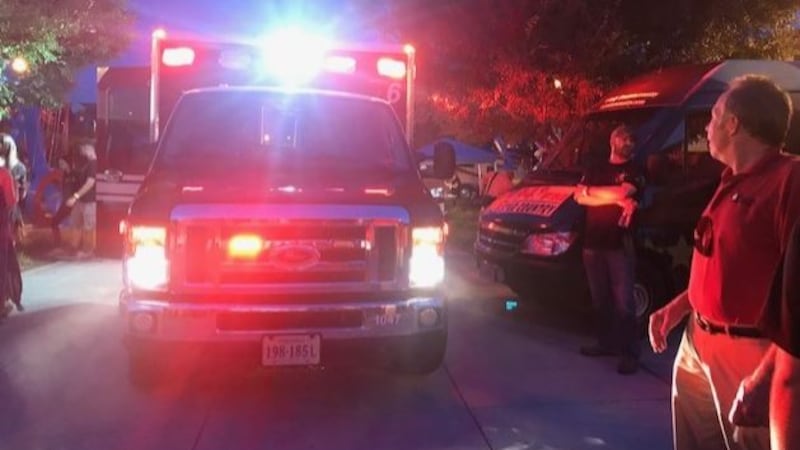 Published: Aug. 16, 2019 at 8:44 PM EDT
Drake White is in the hospital Friday night, according to Andrew Stone, White's tour manager.
Stone says White is alert and responsive.
The musician was feeling light headed, lost all energy and was unable to stand up during his performance, according to Stone.
"He's been going through medical procedures back in Nashville and it's uncertain what the issue is right now," said Stone. "It's likely due to the heat."
Scotty McCreery later told the crowd, "Prayers up for Drake White!"
Drake White, the opening act for
at Elmwood Park, nearly collapsed while on stage Friday night, when a band member ran to his aid, according to WDBJ7's Leanna Scachetti, who was at the concert.
She says she witnessed White being rushed backstage where EMS arrived and took him on a stretcher.
A concert host told the audience that White had an accident, but is alert.
It is unclear at this time what exactly the accident was.
Copyright 2019/WDBJ7. All rights reserved.