Drug summit tackles addiction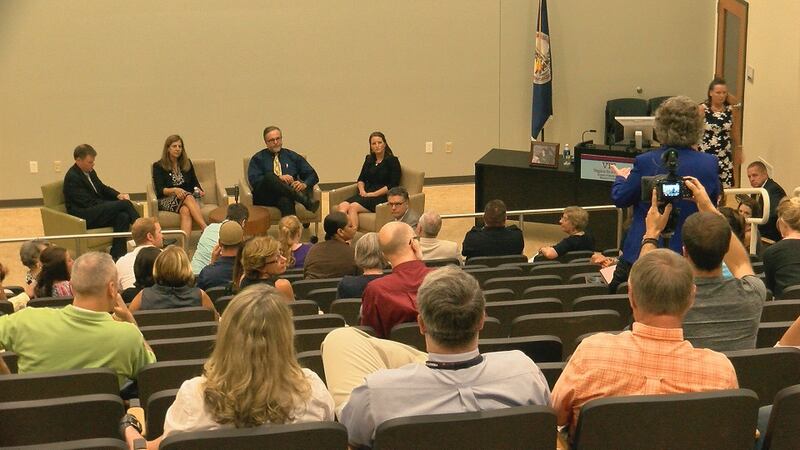 Published: Jul. 26, 2016 at 11:14 PM EDT
Janine Underwood's son, Bobby, overdosed on heroin more than a year ago while fighting addiction.
"I can't describe that feeling," said Underwood. "Hysteria, shock, seeing him laying on the floor in his room and the EMS couldn't revive him."
Underwood shared her story at the summit to educate others on the signs and consequences
Roanoke Valley Heroin Task Force Chairman Thomas Bowers says locally overdose deaths are down, but he still thinks abuse is an epidemic and that it's important to raise awareness about it.
"It's a battle when you get in it and it's a hard way to get out of it and some people give up unfortunately," he said.
Underwood hopes other mothers won't have to suffer the same loss.
"I wish I knew more about addiction," she said. "I wish I knew more about opioids and heroin and I do think that my son would have has a better chance if I had known."
You are asked to contact the Prevention Council of Roanoke County if you or someone you know is struggling with addiction.