EARLY YEARS: National Teen Driver Safety Week Runs October 20-26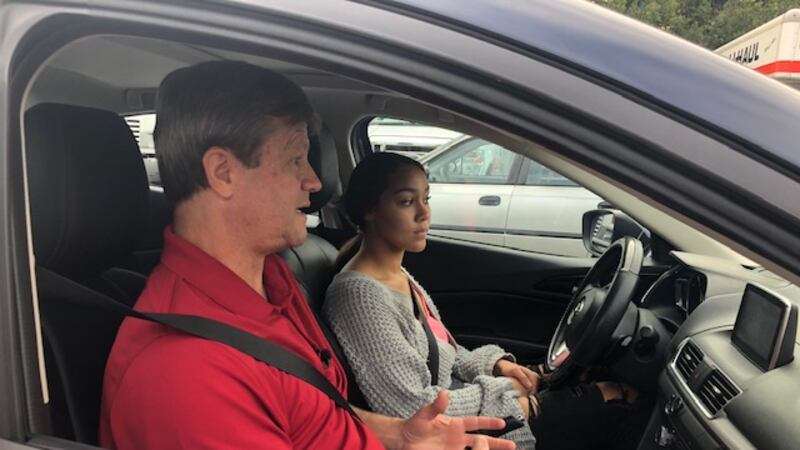 Published: Oct. 15, 2019 at 11:17 AM EDT
Car crashes are the number one cause of teen deaths in our country.
The next National Teen Driver Safety Week takes place October 20 through the 26.
One way to avoid deadly wrecks is for new drivers to develop safe habits behind the wheel.
Jim Stepp is the owner and instructor at Brambleton Driving School, with decades of teaching experience under his belt. He says teens have to learn to drive defensively, and understand that they lack experience.
"Students find it hard sometimes to anticipate what might happen in front of them. If we can teach them what to look for, they can be better prepared for that moment, that unexpected time happens," says Stepp.
The state of Virginia mandates 36 hours of classroom time, along with seven 50-minute driving lessons and seven observations of another student.
"I think I'm a pretty good driver," says Salem High School junior and driving student Macy Thompson.
Thompson says her confidence has grown. She does have a list of things she remembers while in the driver's seat.
"No texting. Kind of like keep the music down low for the first few weeks of me driving.And just stay aware, because driving is fun, but it is dangerous," says Thompson.
As part of his training, Stepp uses a specific exercise to teach kids not to text while driving.
"We try to show them with another driver driving to close their eyes for a few minutes while the other person's driving, and imagine yourself for five seconds not being able to see the road and far you've gone in that time."
Carlos Alleyne is also a junior at Salem, taking lessons from Stepp.
He's looking forward to getting his license, so he won't have to wait for his parents to pick him up from track and field practices. And like Thompson, he's keeping safety in mind for the road ahead.
"Drive safe, so you'll be able to what you want to, because if you're not driving safe a lot of bad things can happen," says Alleyne.
Thompson adds, "I think I always keep in mind that driving can be fun but also really dangerous and you have to always pay attention and stay aware of your surroundings."
Copyright 2019/WDBJ7. All rights reserved.