Energy drink sales to minors could be banned in South Carolina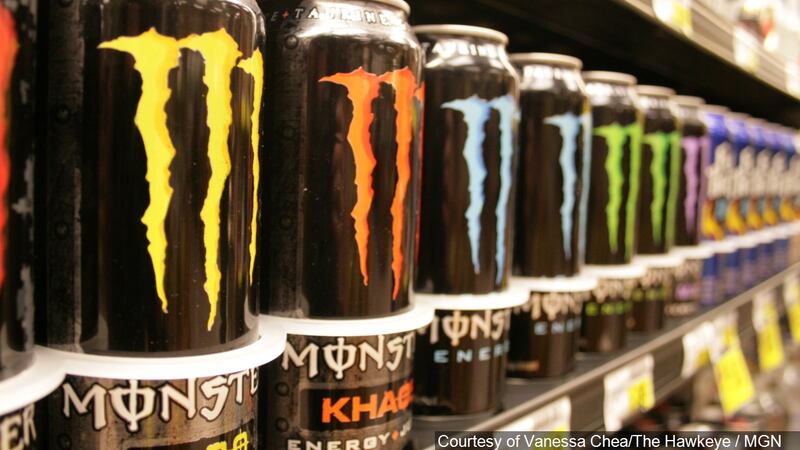 Published: Apr. 14, 2018 at 2:54 PM EDT
South Carolina lawmakers are proposing a ban on the sale of energy drinks to minors after a deadly incident linked to high amounts of caffeine. Since 2012, it's estimated that at least 2,200 Americans under 19 became ill after having an energy drink.
Last April, Davis Cripe, a 16-year-old sophomore, suddenly collapsed at his South Carolina high school. In the two hours prior, he drank a large soda, a latte, and an energy drink, reports CBS News' Mark Strassmann. The medical examiner told his parents, Heidi and Sean Cripe, their son died from a "caffeine-induced cardiac event."
"I was shocked. I was so hurt. That's supposed to be something that's innocent, that's not supposed to be something that can take your kids," Heidi said of learning an energy drink contributed to his death.
Energy drinks can contain up to 300 milligrams of caffeine. The U.S. Food and Drug Administration recommends adults consume no more than 400 milligrams per day or about five cups of coffee. By one estimate, 68 percent of adolescents consume energy drinks.
"Most of the cans they put a label on there that says 'not recommended for children' so I don't understand why we're selling them to children," Sean said.
The American Academy of Pediatrics and the American Medical Association urge adolescents to drink limited amounts of high-caffeine beverages – or none at all. Food toxicologist Dr. James Coughlin disagrees.
"Once you're a young child you're going to metabolize caffeine similarly for the rest of your life," Coughlin said.
In South Carolina, lawmakers have introduced a bill that would ban the sale of energy drinks to anyone under 18. State Representative Leon Howard authored the legislation.
"We treat it just like we do alcohol. In the state of South Carolina, a kid can't walk into a store and buy a beer or buy cigarettes," Howard said.
The South Carolina Beverage Association opposes the bill and says "a sales ban on any one product would be arbitrary and discriminatory."
But Heidi Cripe says her son's death speaks volumes.
"We wish we would've had the facts. We wish we would've heard these stories and we just, just want to help save people's kids," Heidi said.
The Cripes feel they owe their son's memory nothing less.