FERC orders Mountain Valley Pipeline to suspend construction along entire route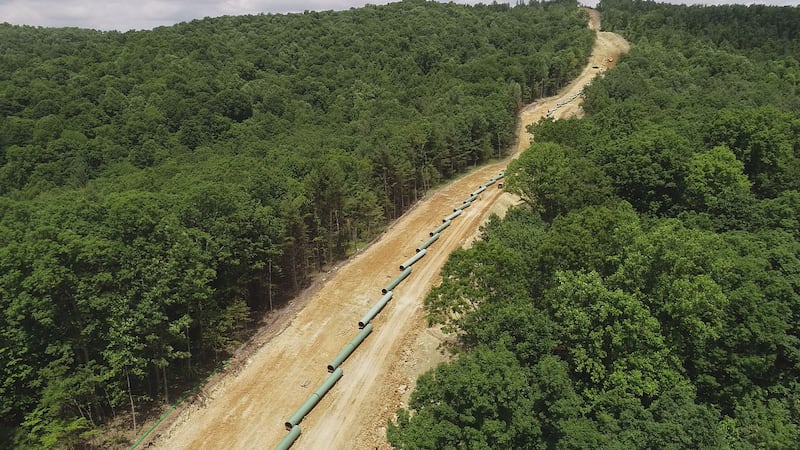 Published: Oct. 16, 2019 at 7:40 PM EDT
Federal regulators have ordered the
to stop construction along the entire route of the project, while they evaluate the impact on endangered species.
The letter followed a recent order from the federal appeals court in Richmond that put key permits on hold.
The Federal Energy Regulatory Commission said all construction activity should stop immediately, with the exception of restoration and stabilization, which the agency said would be "more protective of the environment, including listed species, than leaving these areas in an unstable condition."
Dan Crawford is the Sierra Club's Roanoke Group Chair.
"This is a move from FERC that we've been looking for for over a year," Crawford told WDBJ7. "The law demands they do this. They dragged their feet. But here we are now. We needed this. They won't stop all work, but they can't do new construction."
Environmental groups said they remain concerned that FERC will not do enough to ensure that construction stops.
"The command that Mountain Valley cease all construction immediately is appropriate and necessary to meet the law. However, FERC has previously allowed work that is clearly construction to be done under the guise that it is "stabilization," said David Sligh of the group Wild Virginia. "The Commission must now act responsibly and clearly prohibit all activities that are not absolutely necessary to protect the environment for the entire project."
MVP said it will continue to work with regulators, but a spokesperson noted the company had already suspended most construction activities, or was winding down its operations for the winter.
"While we understand the FERC needing to take this action, much of MVP's forward-construction work was already deferred in accordance with MVP's August 15, 2019 voluntary suspension or has been largely winding down for the winter season. The FERC's order directs MVP to focus on restoration and stabilization activities to protect the environment, which has been a primary focus of the MVP team in its preparation for winter, including enhancing erosion and sediment controls and continuing with restoration work."
"The MVP project team will continue to work closely with all agencies to resolve these issues as quickly as possible. MVP's total project work is approximately 90 percent complete, and the project team remains committed to building this important infrastructure project safely in order to meet the demand for affordable, domestic natural gas."
Copyright 2019 WDBJ7. All rights reserved.