Feds: Virginia prison guards tried to smuggle drugs in for gang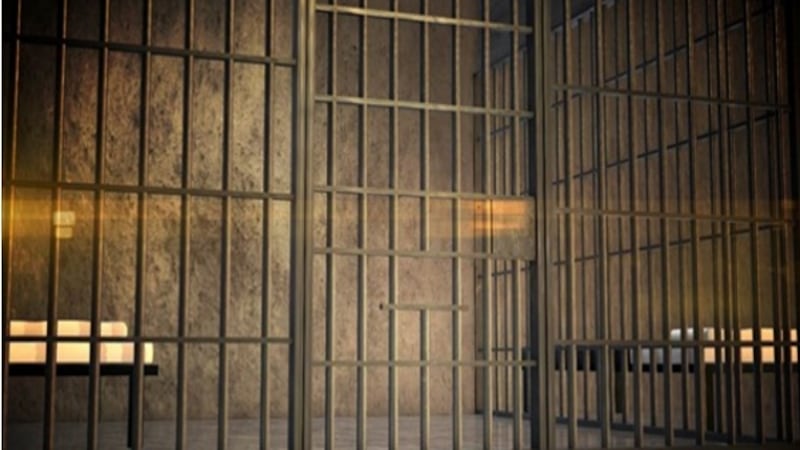 Published: Nov. 4, 2016 at 7:56 PM EDT
Federal authorities say they've arrested former prison guards connected to a gang that sells drugs inside Virginia state prisons to help finance its activities.
An indictment unsealed Friday alleges a wide-ranging criminal enterprise by members and associates of the Mad Stone Bloods that includes attempted murder, fraud, robbery and drug trafficking both in and out of prison.
Federal law enforcement officials said they charged 20 members and associates of the gang with racketeering and other charges.
Prosecutors said members of the violent multistate gang, whose leaders are based in New York, aim to enrich themselves through violence and "keep victims, potential witnesses and community members in fear."
Court records do not indicate if those charged Friday have attorneys.
Prosecutors say three former employees at the Department of Corrections who were members or associates of the gang conspired to smuggle drugs into Virginia prisons. Only two were identified. Shaunda Rochelle Jones and Jaymese Jenee Jones, both of Farmville, were prison guards at Buckingham Correctional Facility, prosecutors said.
Authorities say a fourth former Department of Corrections employee who worked as an inmate counselor smuggled contraband in for a gang leader with whom she had a sexual relationship. The inmate counselor, who worked at Lawrenceville Correctional and Greensville Correctional Center in the southern part of the state, has been charged in a related case.
A spokeswoman for the Department of Corrections did not immediately return calls seeking comment.
Last month in Maryland, prosecutors alleged that a sweeping racketeering scheme at the state's largest prison lasted years and involved 18 prison guards, 35 inmates and 27 civilians who helped coordinate the flow of drugs and other contraband.
Here is the news release from the Department of Justice:
Twenty members and associates of the Mad Stone Bloods (MSB) street and prison gang were charged in an indictment and other court documents unsealed today following the arrest of the majority of the defendants, announced Assistant Attorney General Leslie R. Caldwell of the Criminal Division and U.S. Attorney John P. Fishwick Jr. of the Western District of Virginia
The indictment was returned under seal last week and charges 13 defendants with violations of the Racketeer Influenced and Corrupt Organizations (RICO) Act and related offenses. Charges against seven additional MSB gang members and associates in related cases were also unsealed. According to the indictment, the MSB gang operates in Virginia, New York, New Jersey, Connecticut, North Carolina, Georgia, Texas and Maryland, and engages in activities involving murder, narcotics trafficking, wire fraud and mail fraud both in and outside of prisons. The gang's national leaders are based in New York and MSB leaders in Virginia report to those New York leaders. The indictment also alleges that the defendants committed shootings, armed robberies, narcotics trafficking, interstate firearms trafficking and fraud.
According to the indictment, Shaunda Rochelle Jones, aka Lady Stone, 20, and Jaymese Jenee Jones, aka Precious Stone, 20, both of Farmville, Virginia, and a third defendant were employees of the Virginia Department of Corrections (DOC) who allegedly conspired to smuggle controlled substances into prison facilities and deliver the drugs to other MSB gang members for use and distribution within the Virginia prisons. A fourth former DOC employee who worked as inmate counselor has been charged in a related case for smuggling contraband items to an incarcerated MSB gang leader with whom she was engaged in a sexual relationship.
The defendants charged with RICO Act violations include six Virginia-based MSB gang members, Michael Demont Dove, aka Dugatti Black, 31, formerly of Newport News, Virginia; Terrance Nathaniel Brown Jr., aka War, 28, formerly of Norfolk, Virginia; Clifford Alexand Jennings, aka Big Cliff, 47, of Virginia Beach, Virginia; Anthony Alfred Day, aka Rokko, 35, formerly of Portsmouth, Virginia; James Albert Bumbry, aka J. Black, 39, of Cave Springs, Virginia; and Ronnie Monroe Nicholas Jr., aka RG, 36, formerly of Hopewell, Virginia. Corey Owens, aka Gutta, 28, formerly of Norfolk, and Jermaine Shiquill Epps, aka MMM, 26, of Virginia, are also charged with crimes related to MSB gang activity.
The above-named defendants are in custody. An indictment is merely an allegation and the defendants are presumed innocent unless and until proven guilty beyond a reasonable doubt in a court of law.
During the course of the investigation, Aaron Markeith Gerald, aka Big A, 33; Carlos Williams, aka Bang Em, 33; Christie Bailey, aka Summer, 37; Nicholas Johnson, aka Auto, 24; Adrienne Yvonne Williams, aka Scarlett, 38; Reginald Ball, aka RR, 34; and Rontea Lakey Gunn, aka Hit Man, 39, each pleaded guilty under seal to one count of racketeering conspiracy. These guilty pleas were entered and remained under seal until today's unsealing of the indictment and related cases. Documents unsealed in those cases detailed a variety of criminal conduct by MSB gang members, including conspiracies to murder, armed robberies, other acts of violence and narcotics trafficking both inside Virginia prison facilities and on the streets.
The FBI's Richmond and Norfolk Divisions; the Virginia State Police; the Virginia DOC; the Norfolk Police Department; the Harrisonburg, Virginia, Police Department; the Rockingham County, Virginia, Sheriff's Office; and the Rockingham County Commonwealth's Attorney investigated the case. Trial Attorney Marianne Shelvey of the Criminal Division's Organized Crime and Gang Section and Assistant U.S. Attorney Grayson A. Hoffman of the Western District of Virginia are prosecuting the case.