Fire destroys two planes at New River Valley Airport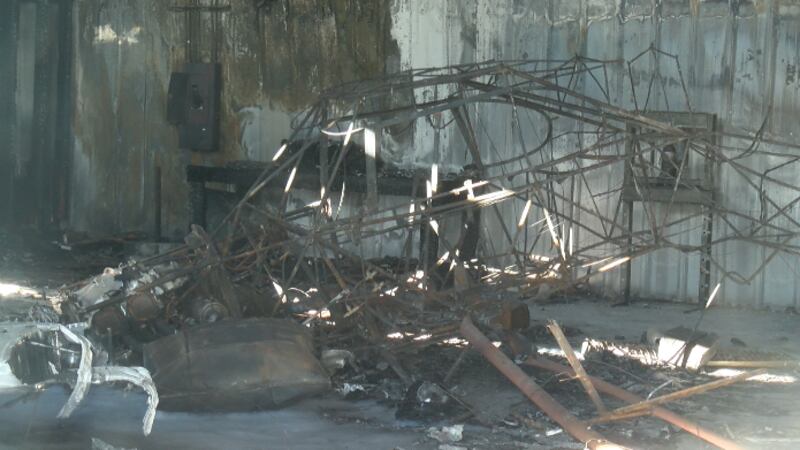 Published: Oct. 1, 2018 at 5:52 PM EDT
A fire that started inside one of the hangars at the New River Valley Airport Monday destroyed two airplanes but caused no injuries.
The fire occurred in a building that houses eight planes in total. The two that were destroyed were both privately owned. The others will be assessed for possible smoke and heat damage.
"It was challenging," said airport manager Keith Holt. "When you have a love for aviation, you don't like to see airplanes that have damage done to this point."
The fire started around noon on Monday. Dublin, Newbern and other local fire departments responded and had the fire contained within 45 minutes.
Holt said the planes inside the hangar were not being re-fueled and there was no intent to fly them today. This was the first time a fire started in one of the airport's hangars.
"Hangar space is precious," Holt said. "People buy airplanes and they want to keep them safe and inside of a hangar, and, unfortunately, in a case like today, we've had a substantial loss to several based airplanes."
The estimated financial damage is not yet known. The cause of the fire is still under investigation.