Foot Levelers partners with Roanoke Fire-EMS to test product improvement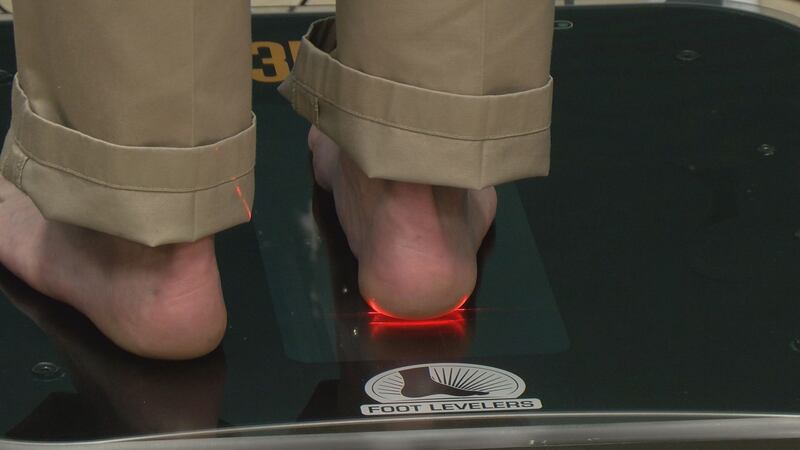 Published: May. 18, 2017 at 7:05 PM EDT
A Roanoke company is working to make one of its most popular products even better. And this week, it's calling in local firefighters for help.
Foot Levelers manufactures custom orthotics, and the company is testing a new top material for one of its products. The company is partnering with Roanoke Fire-EMS to test the durability of the new design.
Jason Crouch is a 1st Lieutenant with Roanoke Fire-EMS.
"Here we do a lot of working out," Crouch said, "so I'm looking forward to see if my feet and my knees are more thankful at the end of the day."
This week, the Foot Levelers team scanned the feet of firefighters. More than 150 members of the department will receive the custom orthotics to wear in place of their normal insoles.